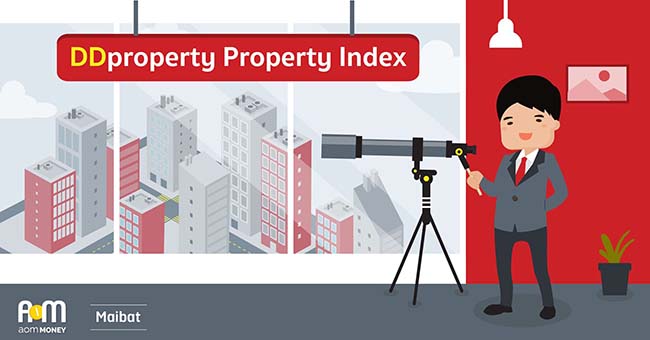 According to leading online property portal, DDproperty, Bangkok's property prices are expected to continue to grow, with a clear trend in place. DDproperty maintains a property price index, which is a good indicator of the health of the property market. The price index climbed three per cent in the last quarter of 2017 to 205.
Ms. Kamolpat Swaengkit, country manager for DDproperty, a division of PropertyGuru Group, was quoted as saying, "Although the index grew at a slower pace in the last quarter of 2017, the 3% (quarter-on-quarter) q-o-q increase maintained the positive momentum of Bangkok's property market. This indicates that the Thai capital, and indeed, the whole country, have gradually recovered from the economic slowdown, while consumer purchasing power, especially in the upper- and middle-end segments, has improved."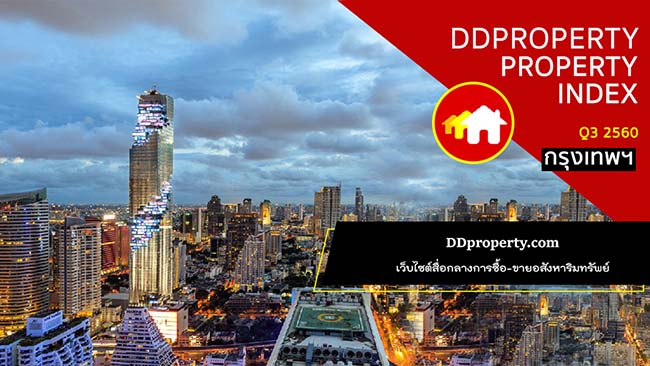 DDproperty's property price index has grown more than 100 per cent since its inception in 2015. The condominium sector remains the strongest with the highest prices recorded on a price per square meter basis. Town houses were also strong showing seven per cent quarter-on-quarter growth and 14 per cent year-on-year growth.
In terms of locations, Chat-u-Chak was the leader posting 5 per cent growth quarter-on-quarter with Bang Na in second place at 3 per cent. Bang Na prices have risen 75 per cent in the last three years.
Luxury properties with price points above 15 million baht increased more than other properties at lower price points, with 12 per cent year-on-year growth and 39 per cent growth over the last 2 years.
Ms. Swaengkit was also quoted as saying, "Overall residential property prices are tentatively set to continue appreciating as progress on mega infrastructure projects continues. Meanwhile, the 20-year national strategy (from 2017-2036) is expected to stimulate residential development in Bangkok and other cities, especially those in the Eastern Economic Corridor."

DDproperty also maintains a supply index tracking property supply in the market. The index fell by seven per cent to 240 indicating that supply is tightening due to aggressive marketing on the part of condo developers. However, the supply index is expected to post a rise going forward.
Ms. Swaengkit was further quoted as saying, "Supply will remain at high levels as many developers have several new projects in the pipeline for 2018, while take-up rates are still low. But we don't think this will lead to an oversupply issue as developers are monitoring the situation and are ready to calibrate supply to maintain desired price levels."
She added, "Sellers will benefit from increasing prices in the current residential property market in Bangkok. The index has grown over 100% in less than three years. But buyers can also take advantage of low interest rates and competitive offers from sellers and developers, who are under pressure to reduce [the quantity of] remaining units and release new inventory into the market."