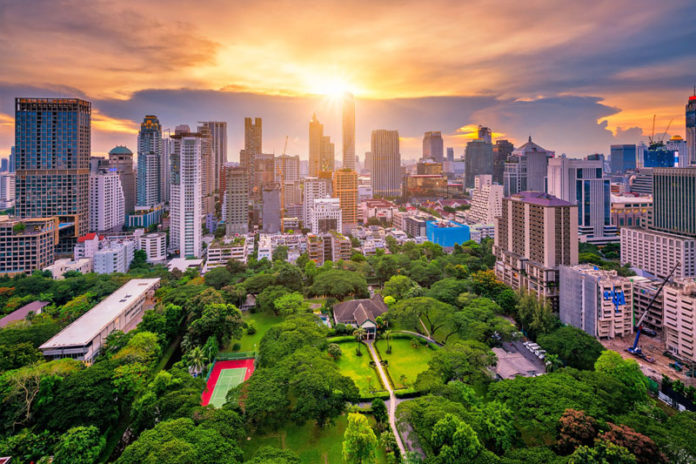 Ananda Development Plc., a SET-listed residential property developer, will launch five new condo projects this year, after halting new projects in 2020.
The combined value of the five developments will be 24.4 billion baht and the buildings will be located in Sukhumvit Soi 38, Thong Lor, Saphan Khwai, Lam Salee and Sam Yan.
It comes at a time when condo supply has been rising in both the capital city and also in resort locations. In Bangkok, the number of unsold condos stood at 319,527 units at the end of 2020, a considerable increase on the 301,098 units at the end of 2019. Absorption of unsold stock in the Greater Bangkok area is expected to take well in excess of three years.
Yet despite these figures, Ananda continues to believe that a condo situated near to a mass transit station will still be in demand.
President and chief executive Chanond Ruangkritya was quoted as saying, "We don't know when the pandemic will end and whether it affects our belief in urbanization and our business model focusing on condos," adding, "Despite too much supply in the market, condos are not as poor as many think."
Even though Ananda itself currently has 32.9 billion baht of unsold property on its books, the company is aiming to achieve 18.57 billion baht in presales by the end of 2021.
Thai Airways announces a cut in executive jobs
Thai Airways International has cut approximately 240 executive positions as part of its wide-ranging restructuring program.
Out of 740 previous executive positions, around 500 will remain in a five-tier supervisory system as opposed to the 8-tier system in place before. Some may see this as still onerous but it is an improvement within what is a long running cost cutting exercise that has been in force since 2012.
In total, Thai Airways has 21,000 employees but its business has been severely disrupted by the pandemic since early 2020. A voluntary redundancy program has been in force but the company did not say how many people had taken the offers up.
Thai Airways' acting president Chansin Treenuchagron was quoted as saying, "A successful restructuring will require cooperation from all parties, including creditors and employees."
Tesco name to disappear from Thailand after 23 years
After CP Group completed its contentious US$10.6 billion takeover of Tesco Lotus, the company plans to rebrand the more than 2,000 stores by calling them Lotus's, thus removing the Tesco part of the name from all outlets.
The first large store that has already had the change applied is the supermarket in Bangkok's Ekkamai-Ramintra Road. The new Lotus's logo features pastel green and yellow colors.
To further compete with convenience stores a new look for Lotus's smaller express stores was also unveiled, called "Lotus's go fresh". It emphasizes an increase in the number of fresh products available in the shops.
Chalit Limpanavech, an advisor to the Marketing Association of Thailand, was quoted as saying, "CP name change to Lotus's is because Tesco store has been largely called "Lotus" for a long time. With the store's new pastel tone, it is likely to help attract new young modern lifestyle consumers."