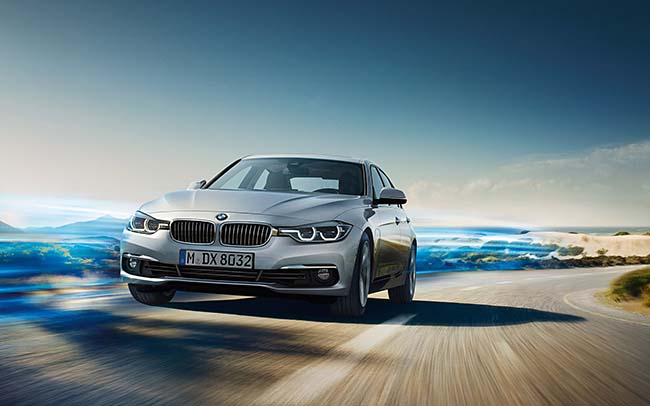 BMW Group Manufacturing Thailand has allocated 400 million baht to upgrade its production plant to make electric vehicles. The plant will expand into an extra area of 5,000 square meters, a twelve per cent increase on the current space of 45,000 square meters. The plant is located in Rayong at the Amata City industrial park.
Plug in Hybrid Electric Vehicles (PHEV's) are to be manufactured at the site. The company also expects to start producing the batteries for the cars from 2019. BMW has applied for Board of Investment privileges for the project, under a special government electric vehicle scheme.
Jeffrey Gaudiano, Managing director and chief executive of BMW Group Manufacturing Thailand, (a local arm of the German car maker), was quoted as saying, "We have to prepare in advance for both vehicle and battery assembly lines to seek more suppliers and purchase new tools under the EV platform, as we can move more slowly than others," adding, "BMW is in the process of concluding talks on this project with government agencies, including the BoI."
BMW joins its European counterpart Mercedes-Benz in taking advantage of the government scheme. The latter company is one step ahead and is already producing batteries for PHEVs.
There is much excitement about the PHEV market in Thailand on the part of BMW especially considering that in 2017, year on year PHEV sales rocketed 269 per cent.
Thailand was the third largest market for PHEVs by ratio for BMW, with the number of PHEVs sold amounting to nearly one-seventh of all BMW cars in the Thai market. In first place was Malaysia, where BMW's PHEV sales were nearly half of all its cars sold and in second place was Scandinavia, where just over a quarter of sales were PHEV's. The aim is to bring Thailand's ratio up to 20 per cent or even 25 per cent in 2018.
Stefan Teuchert, president of BMW Group Thailand, was quoted as saying, "We believe in the future electrification trend in the Thai automotive market, but it is not easy to make EVs locally when the market is still small and local motorists have limited experience with new generation vehicles," adding, "an important thing is to import and introduce innovative EV cars to give motorists the necessary experience, helping grow the market."
Currently, BMW assembles four PHEVs in Rayong for the domestic market, these being the X5 xDrive40e, 740Le, 530e, and the 330e. However the batteries are still made in Europe. The company's PHEV sports model i8 is also imported from Europe for sale in the Thai market.
The company is celebrating its 100,000th vehicle rolling off the production line from the Rayong plant. Of these 90,000 were cars and the rest were motorbikes. The 100,000th vehicle was a 530e.