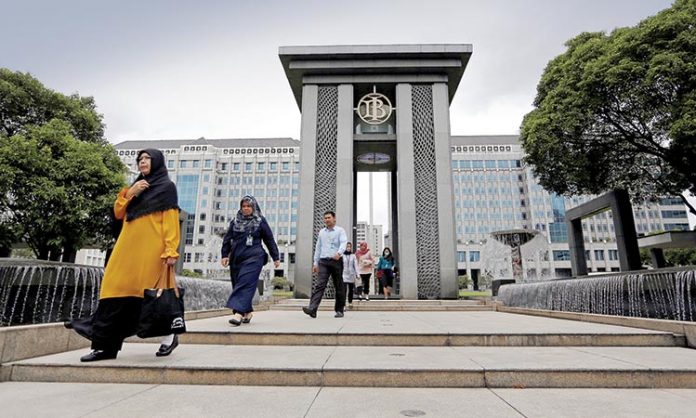 Indonesia's central bank made its third interest rate cut this year in order to spur economic growth.
The country's economy, which has been hard hit by Covid-19, was seen as needing further support.
The 0.25 per cent interest rate cut took the benchmark rate down to 4.25 per cent, its lowest level for two years. The two previous rate cuts this year were also 0.25 per cent each.
Eleven out of 30 analysts who took part in a Reuter's poll expected no change, whilst eighteen expected the cut to go ahead. One analysis expected a larger cut than 0.25 basis points.
In 2019 there were no less than four other interest rate cuts each of 0.25 per cent that saw the benchmark rate fall by 100 basis points during that year.
Leading Chinese e-commerce company JD.com sees successful IPO in Hong Kong
JD.com, China's second largest e-commerce company saw its shares surge by six per cent on the first day of its listing. The IPO took place on the Hong Kong stock exchange at a time when Chinese companies are facing difficulties listing in the U.S. This follows the crash of Luckin Coffee's share price in the U.S. due to an accounting scandal.
Interestingly, JD.com is already listed on the Nasdaq in the United States and has been since 2014. Yet the decision to raise nearly US$4 billion on the Hong Kong market will have been welcomed by the Hong Kong stock exchange.
JD's Retail Chief Executive Officer Xu Lei, was quoted as saying, "We have come to Hong Kong not just because we want to share our promise and development with more clients… but because we have absolute confidence in China and the future of China's economy," adding, "If JD wants to become a truly global business, it needs more international capital and not restrict itself to a single country or region."
It is expected that other Chinese companies will look to Hong Kong for their listings and not be too fazed about an inability to list in the U.S.
Taiwan and other countries in Asia ready to receive Thai workers
With both Taiwan and Thailand both having seen Covid-19 virtually eliminated, The Labor Ministry has approved a plan for thousands of Thai workers to go to Taiwan.
Minister, Chatu Mongol Sonakul, was quoted as saying, "The ministry made a decision based on the health of workers. Taiwan has not had Covid-19 cases for a long while and it has respected preventive measures."
Ambassadors of other countries have also approached Thailand to seek approval for Thai workers to go to their nations.
Chatu Mongol Sonakul, was also quoted as saying, "These countries see Thai laborers as hard-working, honest and strong. The government will make a decision taking into account the workers' health and safety."
The Department of Employment expects to send up to 50,000 workers to countries such as Japan, Israel, Singapore, South Korea, Malaysia and Taiwan over the next three months.