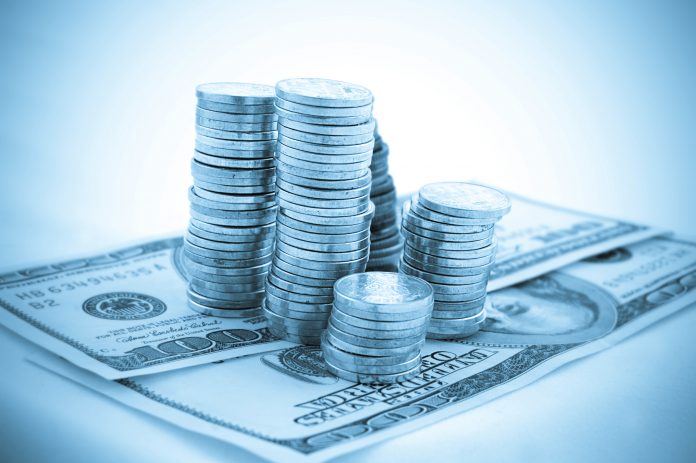 The U.S. Dollar
The U.S. Dollar has risen quite sharply, with the DXY Dollar index (a measure of the Dollar's value against a basket of major currencies), moving from 95.74 to 98.22. This move happened at a time when the Federal Reserve Chairman reiterated his hawkish stance regarding the fight against inflation, resulting in a 0.25 per cent rate hike in March and setting expectations for at least 7 rate hikes this year with some of them possibly being half point jumps instead of quarter point ones. Yet in spite of the comments it is notable that even after the March adjustment, U.S. interest rates are still only at 0.25 per cent and no policy moves were made in the previous months, even though the Federal Reserve was in receipt of data that pointed to a worrying rise in inflation. Yields on the U.S. 10-year note did react though, hitting 2.56 per cent up from 1.92 percent, before dropping back slightly to 2.38 per cent. Against the Thai Baht, the USDTHB exchange rate rose from 32.99 to 33.24.
The British Pound
Whilst the US Federal Reserve has been slow to raise rates, the Bank of England has made 3 back-to-back interest rate hikes since December with more to come. Yet curiously the Pound has fallen against the U.S. Dollar from 1.3511 to 1.3129. Much of this is due to the Dollar move itself which is driven by more clarity with regard to forward rate guidance in the U.S. compared to the UK, but weakness has also been evident on a technical basis. Against the Thai Baht, the British Pound also fell from 44.56 to 43.61.
The Japanese Yen
The Japanese Yen moved rapidly from 115.55 against the U.S. Dollar to a high of 123.12 before retracing to 121.79. With a stock market rally in progress denting the Yen's safe haven status and with a rising Dollar, more weakness in the Yen was probably inevitable. Against the Thai Baht, the Yen slid from 0.2883 to 0.2704, a move of more than 4 per cent, which illustrates the weakness in the Japanese unit.
The Euro
The Euro has also dropped against the U.S. Dollar, as it is the largest currency in the basket that makes up the DXY index. It moved from 112.10 to 111.05 to the U.S. Dollar, briefly hitting a low of 108.72 before rebounding somewhat. The ECB remains dovish and may be seen to be the ultimate laggard regarding its inflation fight as it still firmly refuses to budge on interest rates even when Eurozone inflation is at a multi-decade high. Against the Thai Baht, the Euro dropped slightly from 37.23 to 36.88.