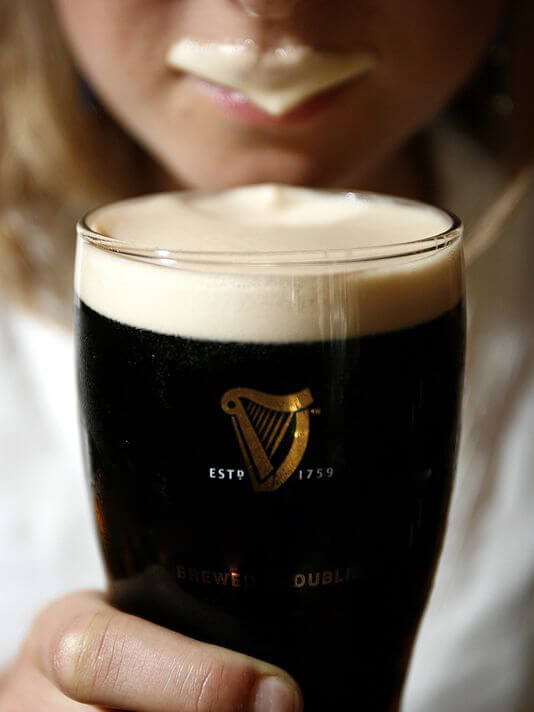 Murphy's Pub, a genuinely Irish-run restaurant and bar
While so-called Irish pubs and bars are common enough in many places throughout the world, the reality is that many are not owned or even managed by natives of Ireland. In Pattaya, Murphy's Pub on Soi Khao Noi, is very definitely Irish run.
Mine host Steve is as Irish as it's possible to get. A lot of expats and regulars to Thailand might recall a small bar in Soi LK Metro called Murphy's Law. This was Steve's first foray into the Pattaya business scene and his trademark statement, 'Never goin' home', struck a chord and has remained his clarion call, even when he made the big move to East Pattaya and set up his ever-popular Murphy's Pub in 2015.
Murphy's Pub has, since then, built up a strong local clientele from the expat community with his bar and restaurant having 70 seats as well as another 35 around an island bar. There are also four tables on the front terrace for smokers and another five by the large swimming pool behind the pub.
The island bar is perfectly appointed for comfortable viewing of the sporting events shown in Murphy's Pub. They have four TV systems which allow them to show any events from around the world.
At one end of the island bar is a pool table where Murphy's Pub hosts its own in-house competition, but is also part of the inter-bar pool league.
Murphy's Pub also features music on Friday nights and at party occasions.
Naturally, the bar is fully air-conditioned from the time it opens at 10.00am until midnight closing, seven days a week. Steve say's Murphy's is busiest between around 4.00pm until around 10.00pm.
Murphy's Pub has six local beers (priced from 55 to 70 baht) and three draught selections ranging from 65 to 100 baht as well craft beers, Guinness, ciders, cocktails and house wines (at 80 baht a glass). Of course there are coffees and teas as well as an assortment of shakes and ice creams.
The food menu is also extensive (there are 10 different breakfast choices, for example) and offers the usual Thai dishes as well British, Indian, Italian and Mexican fayre. There are also five weekly specials, a standard Sunday carvery and a special children's menu.
Steve employs eight full-time staff in his kitchen to ensure the quality of his food and make certain customers are served quickly and efficiently.
As previously mentioned, there is a large swimming pool at the rear of the pub, as well as an adjacent children's pool. A shower is available beside the pool and customers can relax in deck chairs and sun loungers. The pool is overlooked from inside the bar via two large sets of doors. The pub provides table service for food and drinks.
There is entertainment on Wednesdays and Fridays and Steve also hosts charity events.
Parking is easy, both on and off the street.
Murphy's Pub is just 1.6 kilometres along Soi Khao Noi from the Railway Road and opposite Soi 12; just look for the Irish green.
Never Goin' Home