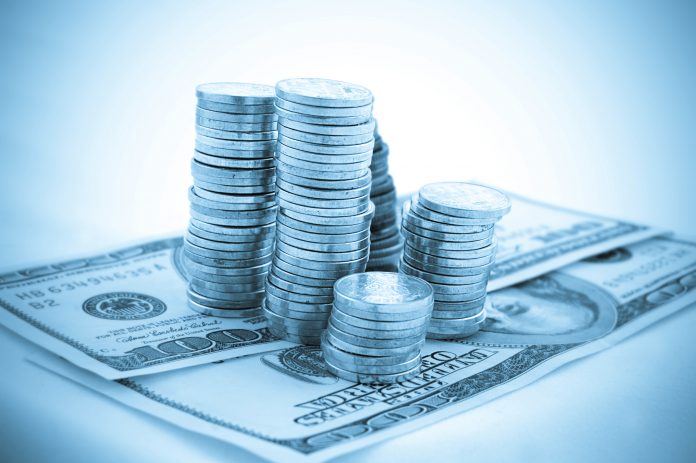 The US Dollar has been largely flat in the last month and rose very slightly based on an easing of trade war fears, better news from North Korea and the all important interest rate environment in the U.S. The latter may drive the dollar higher in the absence of any other news that would dent enthusiasm. The DXY Dollar index, (an index that measures the US Dollar's value against a number of other currencies), rose from a low of 89.50 to hit 90.26. Against the Thai Baht, the Dollar moved from 31.13 to 31.32, the first time for a long time that the rate has moved up, even if ever so slightly.
The British Pound had quite a volatile time, moving from 1.4144 to the U.S. Dollar to as high as 1.4378, before dropping back sharply to 1.3997, firmly back in the existing range of 1.38 to 1.42 which has been holding for more than 2 months. The sharp drop was due to comments by the Bank of England's Mark Carney that mixed data may signal a pause in rate rises, even if temporary. Against the Thai baht the British Pound saw a similar move rising from 44.04 to a high of 44.78 before dropping back to 43.84.
The US Dollar vs. Japanese Yen cross rate has seen a definitive move rising from 105.60 to 107.61 in almost a straight line. This could be due to technical factors, which saw the Yen possibly overbought in the near term, and also domestic factors. (When the USD/JPY cross rate rises, the Yen weakens). Given that the USD has remained flat this appears to be a Yen move as opposed to a Dollar move. When compared to the Thai Baht, the Yen saw similar weakness dropping from 0.2971 to the Thai baht to 0.2909, close to a multi year low.
The Russian Ruble has seen massive moves due possibly to sanctions from the U.S. and other local factors. After a steady 2 weeks at 57.8 to the USD, the Ruble fell sharply to 64.56, a drop of some 11 per cent. Following that drop some modest recovery was evident with the Ruble moving to 61.39 to the USD. Similar moves were evident against the Thai Baht with the Ruble dropping from 0.5450 to hit a low of 0.4829 before recovering to 0.5101.
The Euro/USD rate has been quite stable with the Euro moving between 1.23 and 1.24 against the USD. Over the course of the month the Euro lost half a cent against the US Dollar from 1.2350 to 1.2302. Against the Thai Baht, the Euro has been virtually stagnant moving from 38.46 to 38.48.