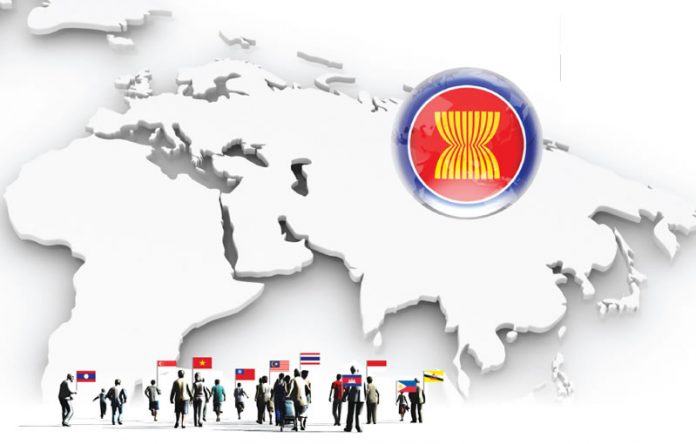 Almost 18 months into the advent of the Asean Economic Community (AEC) and it's difficult to really discover a great deal about what's happening with the trading bloc outside of what are regular but usually well-spaced announcements from within the Asean headquarters.
One of the most 'recent' important documents, the Asean Investment Report, was produced in September 2016, and much of its information relates to the period up to the end of 2015, the start of the AEC.
Nonetheless, it is reasonable to believe the AEC has been a positive for all member states of Asean when it comes to global foreign direct investment (FDI).
The report noted that Asean was receiving ' around 16 percent of the world FDI among developing economies with total FDI flows of $120 billion in 2015. Regional investment expansion by Multinational Enterprises (MNEs) was strong in 2015 and foreign MNEs continued to strengthen their footprint in the region in manufacturing, finance, infrastructure and other services.'
One useful feature in the report was the 'study and analysis on the investment activities of micro, small and medium enterprises (MSME) in Asean…'
As the report noted, Asean 'MSMEs account for the lion's share of business establishments and contribute significantly to employment and GDP in the region. They play an important role as suppliers or contractors to MNEs helping large firms source locally or by operating close to their MNE clients in overseas markets.'
More importantly in the AEC context, 'an increasing number of Asean MSMEs are "born global" firms, taking advantage of digital platforms and business models to rapidly grow regionally and internationally.'
After listing a number of these companies which have invested in the region, the report suggested their experiences provided useful lessons for entrepreneurs in Asean, 'as well as for policy makers keen to increase the competitiveness of MSMEs, increase their level of participation and contribution towards the goals of the [AEC} and in improving the overall investment environment.'
There are some interesting, if outdated numbers, regarding FDI in the period between 2014 and the end of 2015. The report noted 'FDI flows to the Asean region declined by eight percent, from $130 billion in 2014 to $120 billion in 2015.' Yet, notably ahead of the-then looming start of the AEC, 'the performance of Asean Member States differed in attracting FDI; five received higher inflows, two had inflows at a level similar to that of 2014, and three witnessed a decline.'
In 2015 seven Asean Member States received higher levels of intraregional investment (Malaysia, the Philippines, Thailand, Cambodia, Laos, Myanmar and Vietnam), suggesting a further increase in regional connectivity.