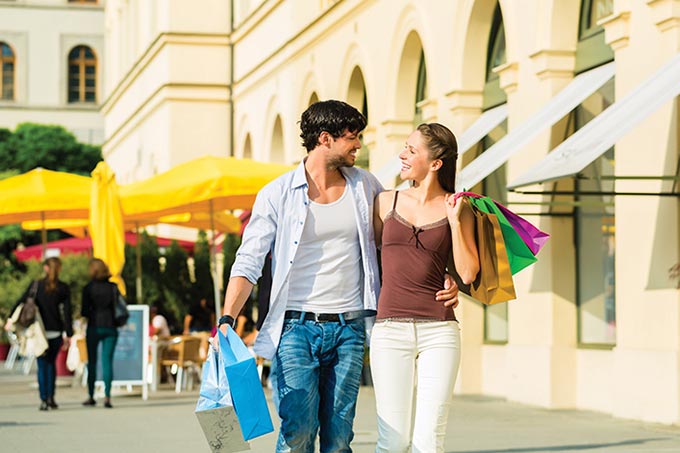 http://www.thailand4.com/.life/2017-04-26/f516dafa3dc6e90a38565da34ca65983/
Travel and Lifestyle Press Releases Wednesday April 26, 2017 11:45
Bangkok–26 Apr–TAT Inter PR Division
The Tourism Authority of Thailand's (TAT) much anticipated annual Amazing Thailand Grand Sale campaign, which has been held successfully for 18 consecutive years, will return this year as the 'Thailand Shopping & Dining Paradise 2017' and will be held from 1 June to 31 July, 2017, in cities nationwide.
Mr. Yuthasak Supasorn, TAT Governor said, "This year the campaign has been renamed to reflect the positive image and to strengthen the recognition of Thailand as a leading shopping and dining paradise in Asia. This is especially as cities across Thailand have seen new developments and facilities opening up to serve the shopping and dining enthusiasts."
Under the Thailand Shopping & Dining Paradise 2017 campaign, partners and participating outlets will be offering special promotions and steep discounts to encourage foreign travellers to enjoy shopping, dining, entertaining, and travelling within Thailand throughout the two-month period.
Mr. Yuthasak added, "The campaign is organised during the 'Green Season' so there is no better time to come to Thailand if you are a serious shoppers. We have a wide range of tourism products and travel services from every region joining this campaign. This campaign will ensure to all visitors that Thailand will continue being a leading "preferred destination" for every visitor to Thailand".
Among the campaign partners include major credit cards – Visa International, MasterCard, UnionPay, and JCB, department stores and shopping malls nationwide, leading airlines, the Thai Hotels Associations Thai Restaurants Association, Thai Spa Association, and a lot more.
The campaign is also aimed at boosting intra-regional tourism and strengthen the position of Thailand as a regional travel hub. There will be sales promotion activities to take place at commercial bordering towns in every region nationwide, particularly in the country's Special Economic Zone (SEZ), which include Mae Sot district in Tak province, Mueang district in Khon Kaen province, Aranyaprathet district in Sa Kaeo province, and Hat Yai district in Songkhla province.
Invalid Domain Name