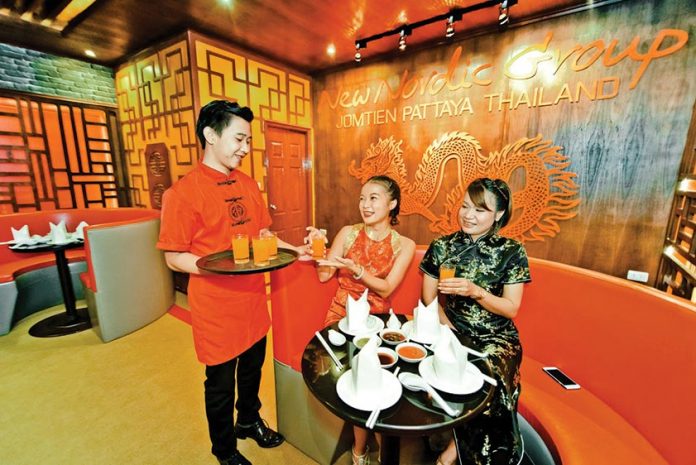 Long term rental at New Nordic, a perfect lifestyle
The New Nordic Group have built up a strong reputation for providing quality products, all of which are designed to create an almost unique lifestyle within the already laid-back lifestyle of expat living in Pattaya.
The New Nordic Group has a large range of accommodation types available for customers, ranging from quaint bungalows nestled in small and private villages to well-furnished one, two and three-bedroom apartments.
New Nordic offer great long-term rental accommodation deals which are aimed at promoting the truly village-style atmosphere the company has always been keen to accentuate.
Customers who rent an apartment or a bungalow are also able to take advantage of regular weekly cleaning, with changes of linen and towels, similar to those renting a hotel room. All long-term rental apartments and bungalows come equipped with modern kitchens to allow customers to stay at home and cook for themselves. Of course, just like the hotel, renters are able to use almost any one of the 30 swimming pools around the complexes and also have access to the fitness room to keep themselves in shape.
Everything a long-term renter could ever need is located within the New Nordic sphere of influence, from 24-hour security to an information desk that is also open 24-hours a day, from ATM cash machines on site to Wi-Fi in the rooms and public areas, from free car parking to 24-hour IT support.
If a customer needs transportation, whether to the airport or the shops in Pattaya or elsewhere, this can be arranged with little trouble.
Rental prices start from as low as 10,000 baht per month. Breakfast can be arranged on a daily basis for an extra 2,000 baht per month, while laundry can be done at 3,000 baht a month.
One comment from a customer stands out, and in many ways encapsulates the entire New Nordic Group philosophy: "It's clean, it's safe, it's convenient, and it's always getting better. But the best reason to choose New Nordic for a long-stay is the feeling that someone always has your back; you aren't just here on your own.
"Another customer expressed similar feelings. "I think the secret to New Nordic's rapid expansion and success has to do with people feeling safe…Our little village is clean and secure. That might be our secret weapon.
"These simple sentences captures the New Nordic Group's business philosophy: to create the kind of holiday and long-term stay environment which not only gives people quality across the board from the accommodation to the facilities to the entertainment, but also to provide a safe haven for their customers.
The company has also introduced the New Nordic Orange Privilege Card, which is given out to New Nordic's most valued customers, which includes regular guests and long-term renters. It allows the holder to access special deals in the New Nordic food and beverage outlets as well as giving exclusive rights to the company's various events. The card is valid for one year at a time.
For more information on all aspects of Long Term Renting at New Nordic, phone (038) 306 300; Email: [email protected] or [email protected]