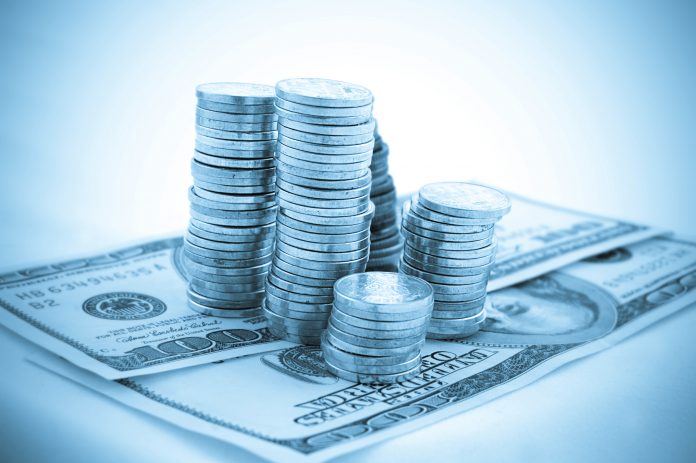 The U.S. Dollar
The U.S. Dollar has been on a tear recently. The DXY Dollar index that measures the Dollar's value against a basket of major currencies, moved from 89.87 to reach a high of 92.98 before pairing back to 92.42. The Federal Reserve chairman took a slightly hawkish tone but rolled back that sentiment soon after, yet Dollar strength remained. The rate on the U.S. 10-year note confounded many traders as it slumped from above 1.50 per cent to 1.13 per cent before rebounding to 1.26 per cent. Against the Thai Baht, the U.S. Dollar strength compounded a move that was already underpinned by continuing weakness in the baht. The USDTHB exchange rate rose from 31.32 to 32.87 a move of nearly five per cent.
The British Pound                                                                          
Owing to dovish sentiment from the Bank of England, the British Pound was unable to hold on to recent highs at above 1.4200 to the US Dollar and slipped back to 1.3670 before rebounding to 1.3889. The weakness may be fleeting given that it is largely driven by US Dollar strength. Against the Thai Baht, the British Pound gained ground, rising from 43.41 to 45.64, indicating that the Thai Baht has weakened.
The Japanese Yen
The Japanese Yen has weakened in line with recent USD strength but has remained relatively steady, hugging the 110.00 mark for most of the period, with just a brief blip up to 111.57 being evident. There has been little in the way of safe haven Yen trades with U.S. stock markets still making almost daily record highs of late. Against the Thai Baht the Yen strengthened from 0.2844 to 0.2965.
The Russian Ruble
The Russian Ruble has been remarkably quiet against the US Dollar moving from 73.17 down to 71.74 before rebounding back to 73.43. The uncharacteristic lack of volatility may portend a strong move in either direction in the not too distant future. Against the Thai Baht the Ruble gained quite a bit of ground, moving from 0.4272 to 0.4476.
The Euro
The Euro weakened against the US Dollar moving from a high of 1.2249 down to 1.1825 in choppy fashion, as ECB policy was considered dovish by markets. The Euro, as one of the largest components of the basket of currencies that make up the DXY Dollar Index, bore the brunt of selling pressure. Unlike the British Pound there seems to be little in the way of even a modest recovery, however if Dollar strength starts to wane then the Euro will likely be the biggest beneficiary. Against the Thai Baht, the Euro actually rose from 38.11 to 38.79 showing that whilst the Euro weakened by quite a large margin, the Thai Baht weakened even more.