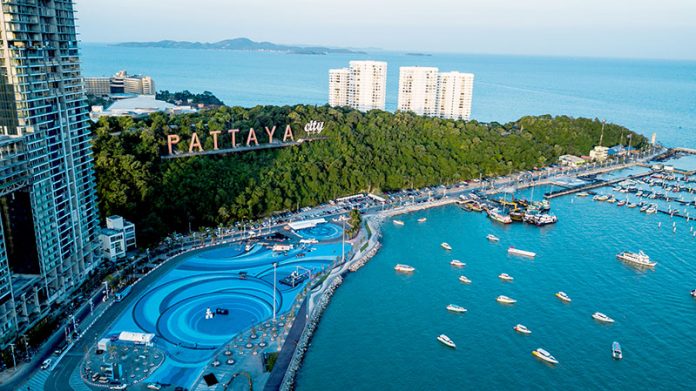 Pattaya is already starting to be busy at weekends, but is now to become a must-go-to destination on account of more than a dozen special events being held in just the next few months alone.
Although businesses in the city will still find it hard to thrive on just weekend activity, the events are seen as a way to increase the popularity of Pattaya to domestic tourists and to provide good occupancy rates for hotels and restaurants on at least Fridays, Saturdays and Sundays. As well, with the government announcing an additional number of long weekends it is hoped that some people will extend their stays to include some weekdays.
The plan is to ensure Pattaya does indeed survive on weekend trade whilst it builds up weekday occupancy over the course of the year.
Lan Poe, Naklua, will host the Pattaya Traditional Festival (Gong Khaoon) on April 20th, and then the following week from April 21st to April 25th, Jomtien Beach will be home to the Jet Ski World Cup. This is a weeklong event and will be a test to see how events that occur on weekdays fair in the resort city.
No less than four music festivals are to take place in April and May with the first expected to be held at Pattaya Beach from April 30th to May 1st. The following weekend, from May 7th to May 8th, a music festival will be held at Jomtien Beach.
Music acts will be announced closer to the dates in question. Other music festivals at Lan Poe public park and Pattaya Central Beach will be held on the subsequent weekends of May 14th to May 15th and May 21st to May 22nd respectively. Proper social distancing will be observed to ensure the events are safety conscious.
The month of May has another weeklong event taking place. From May 3rd to May 9th the Honda LPGA Thailand 2021 will be in full swing at the Siam Country Club Old Court.
From the end of May to the middle of June, Pattaya hosts a number of other sporting events. The somewhat unusual Teqball competition takes place from 27th May to 30th May. Teqball is a cross between table tennis and football, using a curved table. The ball can be propelled by any part of the players' bodies but not their hands or arms. The event will be held for the first time ever at Pattaya Beach
Also at Pattaya Beach, from June 4th to June 6th, the Beach Volleyball Pattaya Open will take place and from June 10th to June 13th visitors can enjoy the Beach Tennis Tournament.
The following week from June 17th to June 20th, Pattaya Beach will host the Sepak Takraw (or kick-volleyball) competition, a kind of volleyball in which players can only use their head, feet or knees to engage with a rattan ball.
The Pattaya Festival at Pattaya Beach, which will include a food festival, concerts and more, will mark the anniversary of Pattaya from June 25th to June 26th.
July 2021 ushers in the Pattaya Swimming competition, with dates yet to be announced, as well as the Annual Pattaya Marathon on July 17th commencing at the Bali Hai pier.
Many other events are planned for later months. All events are of course dependent on the status of the Covid-19 conditions at any given time.
The events roadmap is a positive step for Pattaya and is expected to have both immediate and also long-term benefits.