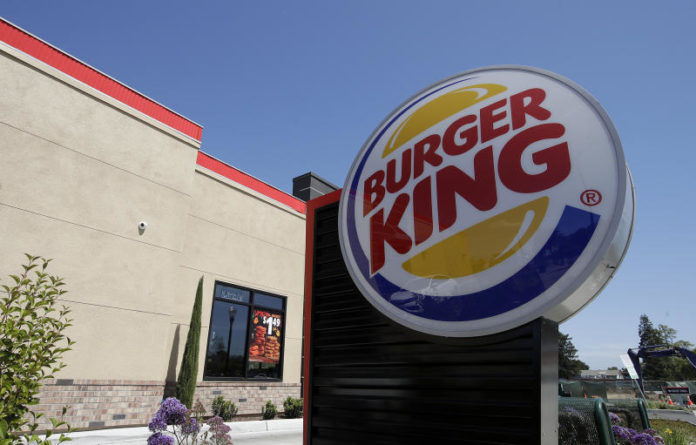 Burger Thailand, the company that operates the Burger King brand in Thailand, is embarking on a plan to offer fried chicken items on its menu. The new menu items come under a brand dubbed Chicken King at Burger King stores throughout the Kingdom
The company is aiming to tap into people's healthier eating habits as well as to tap into the demand for fried chicken evident amongst Thai customers.
Another objective is to entice people into Burger King outlets who might otherwise not have ventured into its stores. They can then order fried chicken and also enjoy the other traditional offerings of burgers and fries.
Two fried chicken menu items will be launched initially, original and spicy, with more added at a later date.
General manager, Tanawat Damnernthong, was quoted as saying, "At present, this menu is not available at Burger King worldwide. Thailand is the first country to launch as this is an initiative the local team sought to fulfill customers here, as this is known as chicken consumption country."
The goal is to push overall sales up to pre pandemic levels. It is no mean feat since there is a lot of competition from the likes of KFC, McDonalds, and Texas Chicken to name but a few, however Burger Thailand sees the fried chicken market in Thailand notching up 7 per cent to 9 per cent increases each year. Thus there is plenty of room for a new entrant.
Mr. Tanawat was also quoted as saying, "Even though we are latecomers to the fried chicken market, we are confident Chicken King will play a significant role and boost our sales this year to 2 billion baht, as we achieved in 2019,'
Thai Airways challenges nearly 200 billion baht of claims from creditors
Thai Airways International Plc., disputes around 192 billion baht owed to 48 aircraft leasing companies as well as engine service provider Rolls Royce, citing that it had gained bankruptcy protection and also that some of the claims are for future dated contracts.
Yet Thai Airways will need to work with most of these companies in the future and so it is important that an amicable settlement to the dispute is forthcoming.
The company has liabilities of 410 billion baht, and so the amount in dispute concerns nearly half of its obligations. The dispute comes at a time when Thai Airways is seeking new finance to the tune of 50 billion baht by way of an equity offering and/or by way of new loans.
Thai airways shares were suspended last month having fallen more than 50% in 2020.
True to invest 60 billion baht in 5G rollout
True Corporation is expected to invest heavily in 5G capabilities over the next three to five years, in an effort to transform from a telecoms operator into a tech and data entity.
It has earmarked up to 60 billion baht of spending over the period, and aims to have 1 million 5G subscribers by the end of this year alone, up from 250,000 last year.
Co-president of True Corporation, Natwut Amornvivat, was quoted as saying, "This year True will focus on building 5G-based applications and use cases for new experiences for consumer, corporate and vertical industry sectors," adding,
"The 5G network is one of the core pillars in our network business."
Thailand is powering ahead with its 5G rollout and is ahead of many countries in the region and even farther afield. The coverage in Thailand already extends to 77 provinces.
The head of True's 5G working group, Piroon Paireepairit, was quoted as saying, "Once we succeed in building innovative 5G applications, Thailand will become the stage where use cases are shown to the world," adding, "The country's 5G network rollout is on par with Japan."