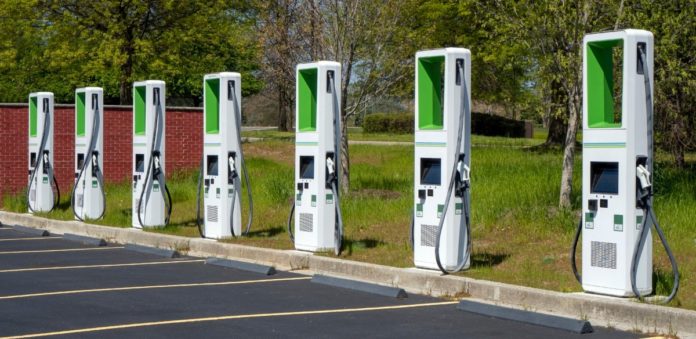 In the first two months of 2021, China's retail sales and industrial production numbers were sharply higher year-on-year. Retail sales surged ahead with a 33.8 per cent increase and industrial production grew at its highest pace in decades hitting 35.1 percent compared to the same period last year.
Of course these numbers come from comparisons that were from a low base recorded in the early part of 2020 at a time when the country locked down. Yet the National Bureau of Statistics was quoted as saying, "After removing the base effect, the growth of main indicators is stable and macro indicators are in a reasonable range."
Industrial output was still up 17 percent when compared with 2019 numbers from the same period.
Capital Economics senior China economist, Julian Evans-Pritchard, was quoted as saying, "We expect activity to remain strong in the near-term, as the easing of virus restrictions boosts consumption and fiscal stimulus among key trading partners should keep exports strong."
Indonesia supports EV manufacturers
Indonesia plans to become a leading battery powered EV hub and has announced a change in tax breaks to support the industry. Batter powered vehicles will retain their zero per cent tax rate whereas hybrid vehicles will move to five percent from zero percent. The difference in the tax rates mean that battery powered EV's will be favored from a tax perspective.
Finance Minister Sri Mulyani Indrawati was quoted as saying,
"Investors who will build electric cars in Indonesia feel that they are not competitive enough because the tax rate is not differentiated from plug-in hybrids,"
At the same time, Indonesia remains a major source of a key metal used in battery production, nickel. It will look to increase production of the sought after metal.
The country is embarking on a renewed push to become more carbon neutral since it is sensitive to climate change. Transportation accounts for around 30 per cent of total emissions, with standing traffic in long traffic jams responsible for elevated levels of air pollution in major cities.
The head of fiscal policy at the Finance Ministry, Febrio Kacaribu was quoted as saying, "Indonesia can have more opportunities to become a big player in electric vehicles," adding, "Battery-powered EVs have more impact to reduce gas emissions rather than hybrid ones."
Singapore and Australia plan travel bubble for July or August
Singapore and Australia are in discussion about setting up a travel corridor between the two countries as early as July or August 2021.
Yet the travel bubble will only be available to nationals of the two countries who have already received a Covid-19 vaccination, which will likely narrow the field for many others who have yet to receive one.
Australian Trade Minister Dan Tehan, was quoted as saying, "Singapore are very keen to work with Australia on a proof of vaccination certificate and we agreed our officials should work together on this," adding, "I'm scheduled to travel to Singapore in the coming months and this will be a key topic of discussions as we seek to explore a travel bubble with Singapore."
Other nationals who have transited in Singapore may also be allowed to travel subject to 14 days quarantine in the city-state. As well, the bubble may be extended to include New Zealand in the future.