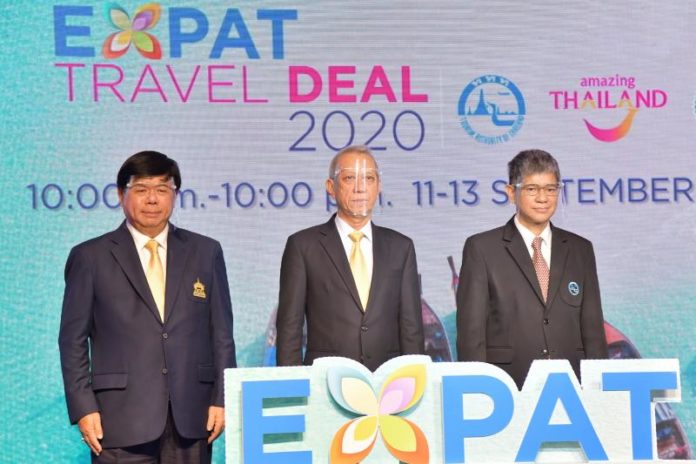 The Tourism Authority of Thailand (TAT), has joined hands with the Thai Hotels Association (THA) to create a special arrangement for expats currently in Thailand.

The promotion is called the 'Expat Travel Bonus' and runs until the end of this year on a limited redemption basis. It provides a discount of 1,000 baht per night at participating hotels across Thailand. This becomes very significant when you consider that a good number of hotels are offering staycation packages and these alone have led to prices being cut considerably already. Some hotels have slashed their prices by 50 per cent or even more. Another 1000 baht per night discount on top of those reductions might just be too enticing to ignore.
Mr. Chattan Kunjara Na Ayudhya, TAT Deputy Governor for International Marketing – Asia and South Pacific, was quoted as saying, "In Thailand, the expat market has great potential, so we hope this campaign will encourage more expats to explore Thailand and show support for our hospitality industry."
With such generosity on the part of the TAT being a real driver for expat customers to enjoy hotel stays, there has been wide participation from a broad range of hotels. Around 300 establishments across Thailand have taken part in the deal already.
In Pattaya, more than 30 hotels are on the list including the Hilton Pattaya, The Hard Rock Hotel, The Amari, the Dusit Thani Pattaya, the Siam Bayshore, and the Intercontinental Pattaya Resort Hotel, all offering unbeatable deals. A full list of participating hotels can be found at https://bit.ly/38yfGoX.
All the hotels are THA members and have the highest level of cleanliness in keeping with the Amazing Thailand Safety and Health Administration (SHA) hygiene standards.
THA President, Ms. Marisa Sukosol Nunbhakdi, was quoted as saying, "I'm happy that the Association can be a part of this campaign. With very limited travel from overseas, Thai hotels need all the support they can get, so there's never been a better time for expats to enjoy a great value vacation at various amazing destinations throughout Thailand. We are extremely thankful to TAT for their support in this campaign."
In addition to the too-good-to-miss room rates, many hotels are providing food and beverage vouchers, often valued at another 1,000 baht, for dining in house.
Other places offer still more benefits that may include free breakfast, early check in and late check out, free parking, and discounts on spa and other services.
To get the best value deal it is worth checking with the hotel the full list of benefits as well checking if all their amenities are open, such as restaurants, buffet offerings, swimming pools etc.
As a way to beat the mundanity of staying at home, a hotel stay could be just the ticket. This really could be a superb chance to sample the delights of various top class hotels at a unique time with low prices that simply may never be offered again.