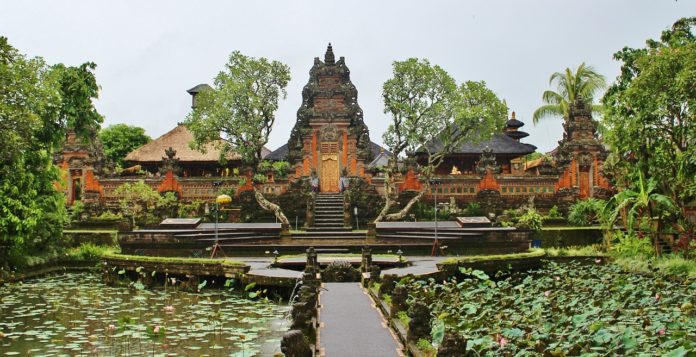 Despite having the highest number of Covid-19 cases in South East Asia, Indonesia is driving hard to open up travel corridor arrangements with other ASEAN countries as soon as the first quarter of 2021.
President Joko Widodo was quoted as saying, "The people cannot wait much longer, they want to see our region revive."
It is not a new move. Indonesia already pushed for travel corridors in June. Malaysia and even Thailand signaled they would be in favor but since then, cases have risen in Indonesia whilst largely being kept at bay in Thailand and other countries such as China, Singapore, Hong Kong and South Korea.
Some 448,118 people have been infected with Covid-19 in Indonesia with a recent surge seeing cases rise more than 50 per cent since September. As such there is little indication other countries in the region will support a travel corridor with Indonesia.
In a recent statement, Widodo said that ASEAN needs to put in place temporary fast lanes and health protocols to facilitate the travel corridor, which would help the region's economic activity pick up.
Singles Day sales top US$100 billion in China.
The Single's Day sale on 11th November was yet again a huge success for dominant Chinese e-commerce players Alibaba and JD.com. Singles day is China's answer to America's Black Friday and was created by Alibaba in 2009 as a day for single people to treat themselves to counter Valentines Day.
Of course 11 years later, the phenomenon has gone mainstream with all e-commerce platforms participating. Alibaba has extended the event from a 1-day sale to one lasting 11 days. Popular items included mobile phones, jewelry, clothes and furniture as well as kitchenware and video games.
Jiang Fan, president of Alibaba's Tmall and Taobao shopping sites was quoted as saying, "We have benefited from the robust recovery of consumption in China."
This year was seen as a test of consumer strength in the first year of Covid 19, but people were largely undeterred by the pandemic. Hundreds of millions of consumers used online stores to scoop up special deals.
Shopper Liu Yu, a worker in Beijing was quoted as saying, "I deliberately stayed up until after midnight so I could buy the robotic vacuum cleaner that I had been eyeing for weeks now," adding, "It was originally over 4,000 Yuan, but it only cost a bit over 2,000 on Singles' Day – what a bargain."
Singapore launches new visa to entice high-level tech workers 
Singapore is introducing its Tech Pass visa program, a special visa targeting high-flying tech workers and entrepreneurs.
The conditions for the two-year visa are quite strict. The Visa is aimed at those drawing a salary of at least S$20,000 per month, who have at least 5 years of experience and who are working for a large company with at least a US$500 million market capitalization. Other options are also available for those who head companies with new tech products.
The city-state hopes to attract 500 key people who have a proven history in the tech sector.
Minister of Trade and Industry Chan Chun Sing was quoted as saying, "Tech Pass will add to the critical mass of established tech talent in Singapore and create a 'flywheel effect' to further strengthen our position as a leading tech hub for the region."