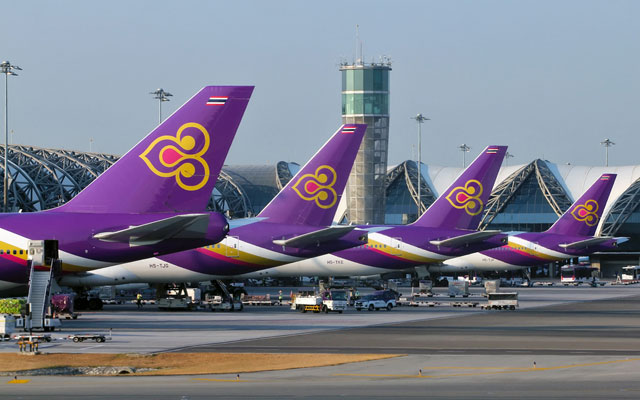 Thai Airways International announced a large loss for the third quarter of this year. In the period it lost 21.52 Billion baht, compared to 4.68 Billion baht in the same period the year prior. Passenger numbers dropped 92% year on year due to Covid-19.
According to the Tourism and Sports Ministry, incoming foreign tourists to Thailand year-to-date stood at only 6.7 million, compared to more than 30 million in the first 9 months of 2019. Of course most of the 6.7 million tourists arrived in January and February before the travel ban was introduced. Tourist arrivals for the last month stood at a glaring zero.
Thai Airways International was already struggling with losses before the pandemic struck and is in the process of a major restructuring.
CP-Tesco acquisition not favored by all
It's a done deal. The government's competition watchdog has approved the go-ahead for CP to acquire Tesco Lotus stores in Thailand, but a number of trade commissioners are still uneasy about the ramifications of such a deal. Under the arrangement, CP controls 86.9 per cent of Tesco Lotus Thailand's shares and 100% of the Tesco chain in Malaysia.
The consulting period in the run up to the deal was strongly polarized with plenty of objectors. The deal was considered to be anti-competitive by many, including suppliers, consumer watchdog groups and other retailers. For CP to enter into the retail market whilst still having such a large footprint in food manufacturing and distribution rang alarm bells.
The Commissioner of the Office of Trade Competition Commission (OTCC), Santichai Santawanpas, who voted against the deal, expressed concern that market dominance could put other suppliers at a disadvantage and reduce choices for consumers.
Sanitchai was quoted as saying, "That said, I don't offer this warning with the aim of dividing people over the deal," adding, "We would just would like to express our concerns and point out areas where we do not agree. The ruling is considered final."
Thailand develops new softer rice grain
Thailand has been the world's leading rice exporter for decades, up until the last few years that is. Its main exports, the popular Jasmine and White rice varieties are more often than not considered long grain products which are typically of a harder consistency than the softer, plumper short grain varieties.
In recent years Vietnam and India have overtaken Thailand as leading rice exporting countries. At the same time, Asian consumers are starting to prefer softer rice varieties for dishes such as risotto and sushi for example, which is exactly what Vietnam is producing in abundance.
Rice expert at Chai Nat Rice Research Centre, Chuanchom Deerusamee, has worked on the development of a new softer grain of rice for Thailand called RD79.
She was quoted as saying, "It never came across my mind that there's a market for softer rice until we started seeing other countries selling more."
Sanit Jitnupong, a farmer who recently switched to growing RD79, was quoted as saying, "I heard there's a need for us to grow more of this rice to be able to compete globally. It's risky to start something new, but I have nothing to lose."
RD79 also has other benefits. It has a higher yield overall and is able to resist drought better, something that Thai farmers have been battling with on and off for the last few years.