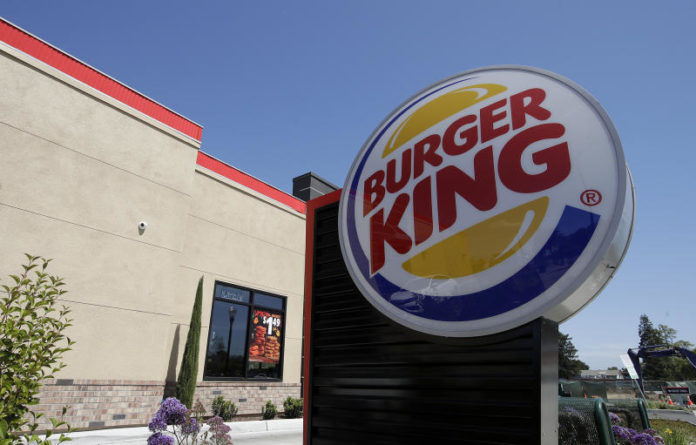 The company that operates Burger King in Thailand, (Burger Thailand), is looking to expand its offerings to include Thai food so that it can tap into the growing domestic market.
The company's general manager, Tanawat Damnernthong, was quoted as saying, "Burger King will no longer offer customers just a burger, but instead add more Thai items at the shops, including rice porridge, snacks and desserts, to reach a wider group of Thai customers,"
The move comes on the back of a continuing expansion plan despite the onset of the coronavirus and a reduction of foreign tourists.
The new Thai offerings will be in keeping with the trend of a lower number of foreigners entering the Kingdom for the foreseeable future.
It also comes at a time when other fast food outlets are increasing or promoting their Thai offerings. For example, Chester's has for some time offered spicy chicken and rice dishes, McDonalds has a number of Thai style offerings and KFC is famed for its spicy chicken and its ultra spicy Wing Zaps.
Burger King's plan is in place to reduce the likelihood that Thai customers will choose other brands if faced with a burger-only menu.
Tempting campaigns such as buy-one, get-one-free are already in place for burgers and will be rolled out for new products from time to time on a promotional basis. Prices will be set to be in keeping with the spending power of Thai customers. The ability for customers to customize burgers will continue.
In addition to the new menus, the stores will undergo some changes to be more Thai-friendly. Graphics and menus in Thai will be used in branches as well as more Thai style décor.
The aim is to make up for the reduced foreign business by selling more to the local market. Home delivery is expected to be a strong driver.
Currently there are around 100 branches of Burger King in Thailand, against 240 McDonald's branches and a whopping 700 KFC branches.
Penetration of the brand's awareness is still low but is growing as people gain perception from online searches.
The company sees a good future in opening Burger King branches at petrol stations since opening hours are longer compared to shopping malls and this allows for higher sales turnover as customers visit the gas stations at all hours.
Out of seven new branches opened already this year or planned for later in 2020, four will be at PTT and Shell petrol stations.
Mr. Tanawat was further quoted as saying, "My personal goal is 200 Burger King branches in Thailand in the near future,"