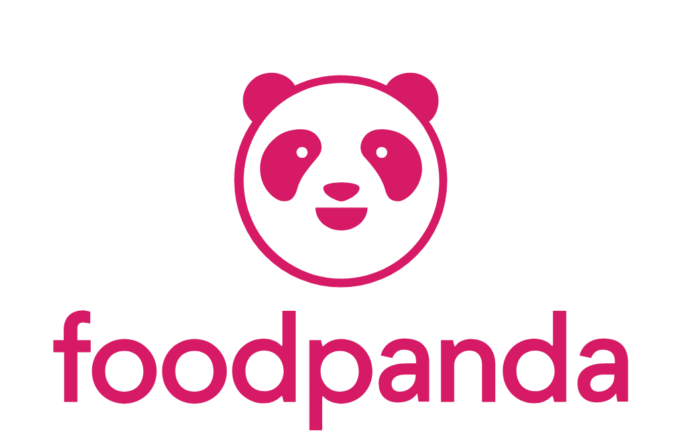 Event Calendar Press Releases Monday September 21, 2020 15:13
Bangkok–21 Sep–Igloo
Southeast Asian Insurtech company Igloo – previously known as "Axinan" – has partnered with foodpanda Thailand to provide thousands of its riders across Thailand with PandaCare, an insurance protection programme that will include motor insurance from MSIG Insurance (Thailand), personal accident insurance from Cigna Insurance, and daily hospitalisation income protection from Tune Insurance.
Igloo, a Singapore-headquartered Southeast Asia full-stack insurtech firm, employs big data, dynamic risk assessment, and expedited claims management, to provide partners with widened distribution networks and allows consumers access to customised insurance solutions. Since the company was founded in 2016, Igloo has already benefited over 15 million customers in Singapore, the Philippines, Vietnam, and Indonesia.
Kasikorn Research Center projects that the number of food deliveries in Thailand will see a growth of up to 84 percent, compared to the previous year, as the Covid-19 outbreak has discouraged people from visiting restaurants. This rise in deliveries means that more time will be spent on the road, making it even more important for riders to have the necessary insurance and protection throughout their daily operations. Through this partnership, Igloo is helping provide coverage for riders to ensure they can go about their work in a safe manner.
Thailand ranks in the top 25 countries with the most significant insurance gaps in the world. In 2018, the country's insurance penetration rate stood at a mere 1.7 percent, and the relative cost of the insurance gap represented 0.3 percent (US$1.5 billion) of its gross domestic product (GDP). To make insurance more prevalent, Igloo is focussing its efforts on two main aspects: consumer experience and affordability.
Igloo Thailand Country Manager, Ms Chancharas Chantarakarn (Khun Oil), says, "Igloo is driven to create an insurance experience that meets the needs of today's digital consumers, especially in Southeast Asia and in Thailand where technology has become more and more a part of our daily lives. Our end to end management of the customer journey on a single platform from policy activation to claims filing and management enables us to provide a highly elevated customer experience. Also, customer centricity is at the heart of the solutions we build. Our motor, personal accident, and hospitalisation income protection products have been carefully developed to address the daily risks created by the increased demand for food delivery."
Leveraging its technological capabilities, Igloo is able to deliver operational efficiencies and lower costs for its insurance partners. These savings are then passed on to the consumers through competitively priced products.
Mr Kit Kittirattana, Head of Logistics foodpanda (Thailand), says, "Fighting the pandemic requires cross-industry teamwork and collaboration. In Igloo, we have found a partner whose comprehensive insurance products meet our commitment to provide a safe work environment for thousands of our riders across Thailand. Our top priority is to ensure the safety and well-being of our riders as they go about providing an essential service of delivering food and groceries safely to doorsteps during this pandemic."
For its distribution partners, Igloo brings together innovative products from different insurers onto one platform, with constant new product additions made to stay relevant to market needs. In the latter half of 2020, Igloo will be introducing new products like single disease, home, business, internet security, e-wallet, and pet insurance to its product portfolio in Thailand. Presently, Igloo is in talks with one of the largest telcos in the country to launch its patented phone screen protection product as well as with a leading insurer for a revolutionary motor insurance product. With plans to further scale its business in Thailand and service multiple industry verticals, Igloo will be partnering with more companies that will help it further its mission of providing affordable insurance for all. It will also be growing its team in the local office to support its expansion.
Since the beginning of the Covid-19 outbreak in Southeast Asia, Igloo has worked tirelessly with companies across the region to curate affordable insurance products for the masses, supporting the people most impacted by the crisis. So far, the insurtech company has partnered with leading e-commerce and financial institutes in the region such as Union Bank of the Philippines and Akulaku in the Philippines, Ciputra Life, Bhinneka, and Blibli.com in Indonesia, to offer micro-insurance products. As Igloo strengthens its foothold in the region and scales its operations, it is working towards its next round of funding.
Igloo was founded by Mr Wei Zhu in June 2016 to provide affordable insurance for everyone, regardless of their economic background, allowing people to protect the things and activities that matter to them with highly customised insurance offerings. In April 2020, Igloo successfully closed its Series A+ funding round, bringing its total funding to US$16 million. Igloo's best-in-class technology holds numerous patents, including a patent for its unique screen assessment technology.