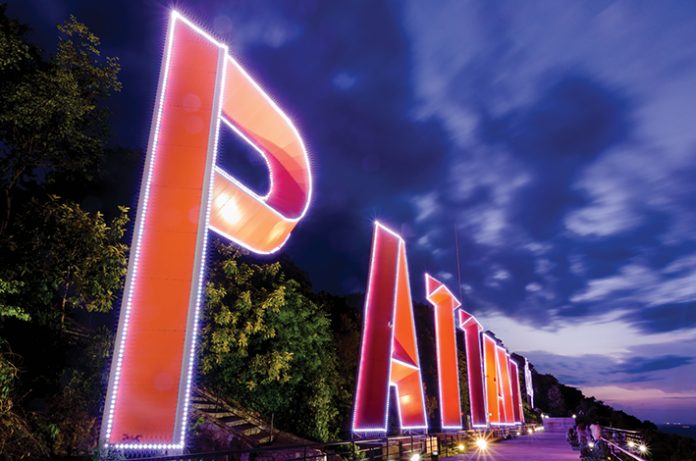 According to property consultants CBRE, Pattaya is well positioned to enjoy success after the pandemic. Indeed even whilst international tourists are yet to return, Pattaya has several plus points for domestic tourists, chief among them is the fact that it is a short driving distance from Bangkok. It is also a well-developed city of a good size and has infrastructure that can support an influx of tourists without being overwhelmed.
Recent upgrades such as improvements to the beach areas will undoubtedly make Pattaya more attractive to Bangkokians looking for a weekend getaway or for a longer holiday by the sea.
Pattaya, and Jomtien in particular, have for quite some time been the preferred locations for second homes for Bangkok residents. Condo projects along Jomtien second road, although positioned for Chinese and Japanese tourists, have also found local buyers over time, and this may be set to accelerate. With property prices in Pattaya and Jomtien significantly lower than Bangkok, affordability remains in check and a second home by the sea is seen as a sought after asset.
There are more reasons to laud the future prospects of Pattaya and its surrounds. Bang Saen, the beach resort that lies slightly further north in Chonburi province has long been a tourist destination for Thais. Up to 95 per cent of weekend hotel bookings in the resort area were made by locals even before Covid struck. This compares to approximately a 50/50 split between local and foreign tourist bookings in Pattaya. Yet Bang Saen can become quite overcrowded and infrastructure is not suitable for additional domestic tourism. On one weekend this year, police had to shut down the highway to the beach in order to limit the number of visitors.
Domestic tourists who find Bang Saen overcrowded will likely venture slightly further south to enjoy Pattaya as an alternative place. After all, with foreign visitors no longer there in high numbers, Pattaya and Jomtien has the capacity to welcome more domestic tourists for the foreseeable future.
Other reasons for the bright future outlook include the significant additional investment in transport links to Pattaya. A high-speed rail line will cut journey time and will mean there is no need to even drive anymore. A proposed local monorail system will enhance people's stay once arrived and the widening of Jomtien beach will open up even more shoreline for visitors.
In the interim period the government is spurring domestic tourism by subsidising hotel stays, using a stimulus measure called "We Travel Together". Up to 40 per cent of hotel costs are subsidized for up to 5 days up to a total of 3,000 baht per night. This campaign is likely to be extended and enhanced following the successful rollout to the initial promotion.
It is expected that once international tourists return to Thailand, Pattaya is likely to become a hotspot since domestic tourist numbers will still be elevated leading to a buoyant local economy.