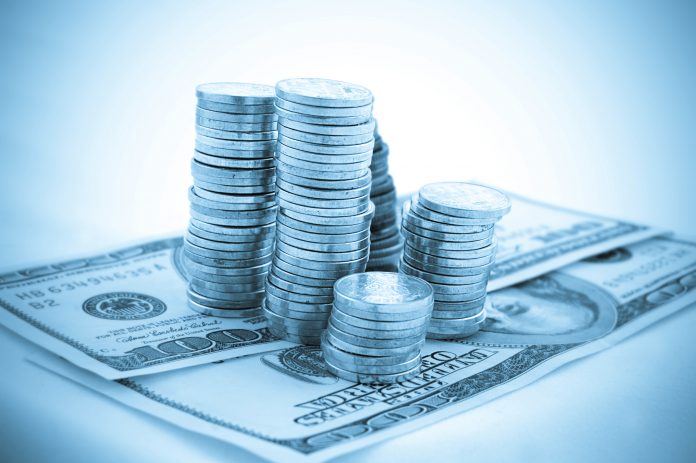 The US Dollar, which had been weakening for several months, has found some resurgence of strength lately. The DXY Dollar index, the index that measures the U.S. Dollar's value against a basket of major currencies, rose from 92.37 to 94.58, a move of more than two per cent. Behind the move may be a combination of factors not least of which could have been a fall in stock market valuations and with that, a rush to cash. On the flip side, the Federal Reserve's ultra dovish view could mean that any strength in the Dollar may be fleeting.  Against the Thai Baht, there was choppy trade with the Dollar fetching between 30.95 baht and 31.45 baht before breaking out to 31.62 baht. This suggests some baht weakening was in the mix and the possibility that more could be on the way.
The British Pound rallied quite dramatically to 1.3449 to the US Dollar but reversed as Brexit news and a resurgence of the coronavirus took its toll. Talk of possible negative interest rates also impacted the Pound. It fell just as quickly as it rose, moving down to 1.2744. Further falls could be possible as Brexit continues to dominate the news and key deadlines for decisions loom. Yet the Pound did not fall in isolation and so USD strength could also be behind some of the move. Against the Thai baht, the Pound rose to a high of 41.79 before falling back to 40.32.
The Japanese Yen strengthened against the U.S. Dollar, even though the Dollar has also risen in value. This could be due to the Yen's safe haven status kicking in at times of stock market selloffs. Yet the move was short-lived with a rebound taking place to 105.56. Against the Thai Baht, the Yen rose from 0.2921 to 0.2972, indicating baht weakness.
The Russian Ruble had a volatile month strengthening from 75.73 to 73.43 to the Dollar before embarking on a weakening trend that saw it move to 78.06. The move from the lows was in excess off five per cent marking a start to a new period of heightened volatility for the Russian unit.
The Ruble's recent weakness was mirrored in the RUB/THB rate, which fell from 0.4200 to 0.4050.
The Euro, as the largest weighted currency against the US Dollar, had rallied up to the key 1.2000 mark, but gave back much of those gains in the following few weeks, falling to 1.1639. With the trend reversing, some more downside may be expected, but the Dollar weakness may be transient so a return to the Euro's rally mode can't be ruled out either. Against the Thai Baht, the Euro moved in a choppy fashion from 37.13 to 36.76. This means that despite the Baht weakening slightly, the Euro weakened to a greater extent.