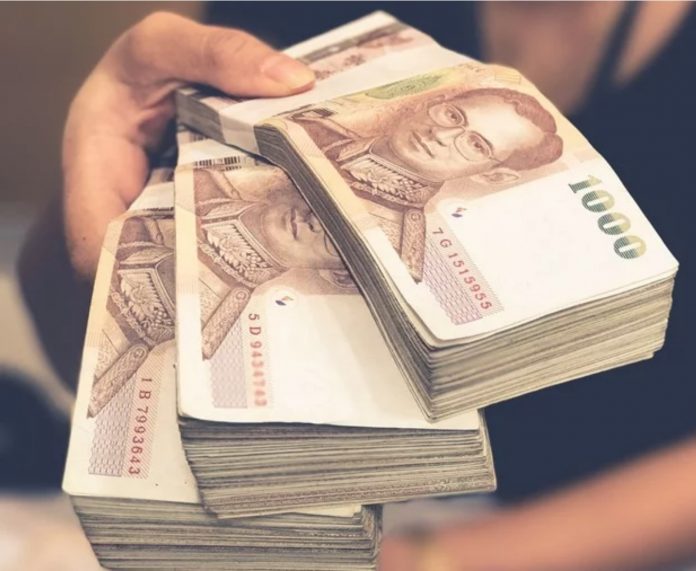 The Bank of Thailand's Monetary Policy Committee cut the key interest rate by 0.25 per cent to a record low of 1 per cent in order to spur growth in the face of both reduced tourism and an unfolding drought scenario.
The vote amongst the seven-member MPC committee was unanimous, noting that the Thai economy would likely expand at a slower pace than previously forecast.
MPC secretary Titanun Mallikamas, was quoted as saying, "There was an urgent need to coordinate monetary and fiscal measures," adding, "The committee believed a more accommodative monetary policy stance would alleviate negative impacts. Monetary accommodation would also support liquidity provision and debt restructuring for businesses and households severely affected by the economic slowdown, both of which should be urgently implemented."
In mid December 2019 the central bank revised growth prospects for 2020 down from 3.3 per cent to just 2.8 per cent.
Mr. Titanun was also quoted as saying, "Tourist figures are expected to grow at a much lower rate than previously forecast," adding, "The Bank of Thailand has been monitoring the situation with a three-scenario projection covering baseline to worst-case scenario."
Kasikorn bank immediately followed suit by cutting its minimum retail rate by the same amount, followed by Siam Commercial Bank, GH Bank and the Government Savings Bank.
AIS saw strong profit growth in 2019
The well-known mobile operator AIS announced a 4.6 per cent profit increase for last year. It reported 31 billion baht in profit on revenues of 183 billion baht. Revenues climbed 8 per cent in the same period. Mobile services accounted for 130 billion baht of revenue.
Chief executive, Somchai Lertsutiwong, was quoted as saying, "In 2019, AIS entered the 30th year of its operation amid a slew of changes," adding, "We are committed to developing digital infrastructure, technology and other resources to ensure they are in advanced shape."
The profits rise was in part due to the convergence of mobile and fixed line services that was spearheaded by a carefully thought out marketing plan.
AIS has 42 million mobile subscribers, an increase of 844,600 last year.
IHG to double its number of properties in Thailand
InterContinental Hotels Group (IHG), the holding company of famous hotel brands such as InterContinetal, Holiday Inn and Crown Plaza, expects to nearly double its portfolio of Thai properties between now and 2025.  It remains upbeat on the Thai tourism sector and sees many opportunities in the current market.
Vice-president for hotel development for South Asia, East Asia and Korea at IHG, Serena Lim, was quoted as saying, "There are headwinds against the tourism business, but we're always mindful that Thailand is resilient and has survived challenging circumstances in the past such as floods and the airport closure during political unrest."
As part of its expansion plans the company is looking to invest in mixed-use property development as well as to expand the footprint of its renowned hotels.
Ms. Lim was also quoted as saying, "Thai hotel investors are more realistic because of increasing land prices, making them more conscious about budgets," adding, "When land prices are very expensive, we encourage owners to consider mixed-use development, which will help diversify the source of income from other utilities such as retail spaces and offices."