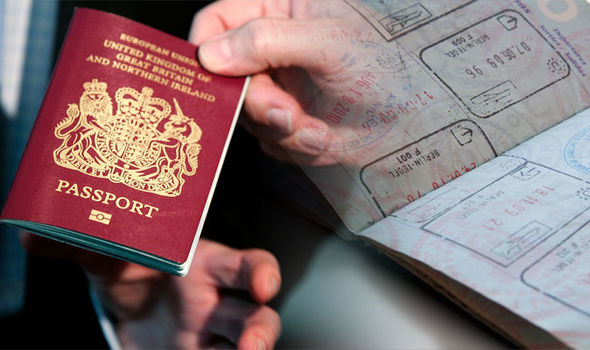 Expats in Thailand have quite a lot to remember when it comes to visa renewals, 90 day reports, work permits and much more so it's understandable that things sometimes get forgotten.
Nobody wants to forget to renew their passport but it can happen and there are options on how to deal with it.
There are two reasons why you would need to renew your passport, either it is going to expire or you will run out of pages.
If your passport has already reached the expiration date then you have no choice but to renew in Thailand and you need to do this as quickly as possible. Contact Darren at Key Visa by sending an email to [email protected]
If you have ran out of pages in your passport then you also cannot travel and have no choice but to renew your passport in Thailand.
Renewing your passport in Thailand normally takes around 3 weeks but can take longer at busier times.
If your passport is about to expire and you need it back urgently then you do have the option to travel to the UK and make use of the 4 hour paper passport renewal service, online premium renewal service or one week fast track service.
You just need a spare space in your passport for the exit stamp from Thailand as you do not get stamped into the UK on your arrival.
The 4 hour service and online service can only be used if your passport has already expired or is about to expire, it is more expensive than the standard service but you do get your passport back the same day. You book an appointment in advance so it would actually be possible to fly in, renew your passport and fly back out the same day or the day after.
With the online service you submit all of your documents online and receive your passport at your interview.
With the paper premium service you submit your documents at the interview and receive your passport 4 hours later.
This service is available at major passport offices including London and Liverpool and Glasgow.
The seven day fast track service costs less and has less restrictions but obviously you need to wait longer so it's best to combine this with a trip to the UK if possible.
You need to have a UK address to put on the form or to have the passport delivered to if you are using the 7 day service. But apart from that it is very simple, the passport offices even have photo machines for you to take your photos or you can submit everything online.
If you book a return ticket, check with the airline that you can update your passport details for your return journey. Most don't have a problem with this, but it's better to be safe than sorry.
However a return flight to the UK is still going to cost you a minimum of 20,000 THB even at the cheapest times and of course the above information would only be used in an emergency but it's always good to understand your options.
The best way to avoid this situation is to renew your passport one year before it expires or when you are half to two thirds of the way through your old passport.
You also have the option to apply for a heavy use 50 page passport so the chance of running out of pages is lower. If you have to travel a lot for business you may qualify for a second British passport to avoid travel delays when you apply for visas. Key Visa can advise you further on both of these services.
If you have any questions or need help with a British passport renewal please contact Darren on 038 422 131 or send an email to [email protected]