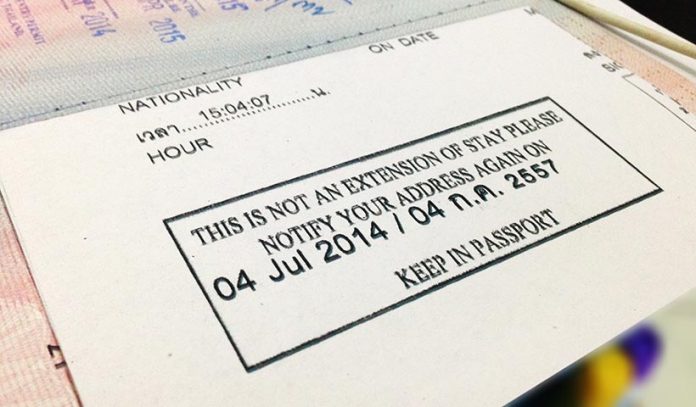 Any foreigner who stays in Thailand for more than 90 days needs to report their address to immigration using Form TM47. Even if your address is the same as last time you reported, you still need to report every 90 days and failure to do so outside the 7 day window can incur a fine of up to 2,000 Baht. If you are arrested for any reason and found to be in breach of the 90 day report rule, the fine goes up to 5,000 Baht. At this point, you will be fined 200 Baht a day for each day that you fail to report thereafter. If you are late with your 90 day report then just a simple traffic offence or routine checkpoint could land you with a hefty fine so it's best to mark your 90 day report in your calendar and not forget it!
In recent years, an online option was introduced however as with all things technical it is not a fool proof method and the system can often be down for maintenance or having other issues so if you leave it to the last minute to report online then you may run into problems.
You can ask someone else like your partner, employee or member of the HR department of the company you work for to do your 90 day report for you. Depending on the discretion of the immigration officer they can ask for additional documentation such as a Power of Attorney (POA) or even your original work permit if you are employed. Again, if you want someone else to do the report for you then it's best not to leave it till the last minute.
With the recent situation over the last year, 90 day reporting in person has become quite a long drawn out process, often involving waiting outside immigration in the heat with strict social distancing rules.
If you want to avoid all of the hassle of 90 day reporting whilst not taking the risk of getting any fines or being asked for additional documents then you can simply drop your passport at our office opposite Big C South Pattaya. Key Visa staff can ensure that your 90 day report is completed satisfactorily, on time and with no stress for a service fee of just 500 baht. Well worth the price to avoid an often crowded immigration office with long wait times and potentially putting your health at risk.