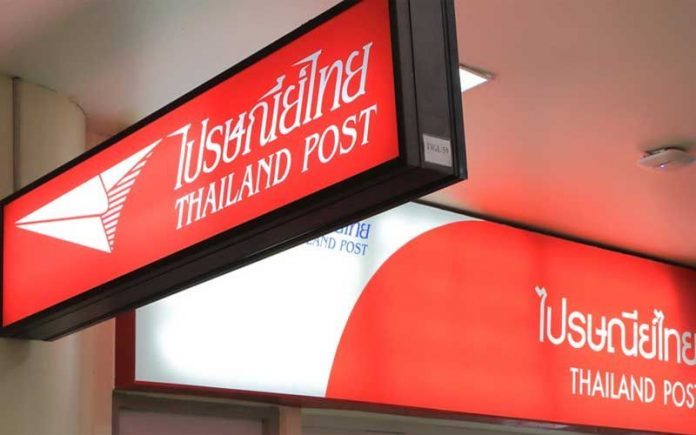 Thailand Post is investing 50 million baht to upgrade its airmail security system at Suvarnabhumi airport.
Currently, Thailand Post's mail center meets international security standards. It is already certified by the Civil Aviation Authority of Thailand (CAAT) and meets all of the objectives as dictated by the International Civil Aviation Organization.
The new investment will make Thailand Post's airport facility the world's first regulated mail center that will screen each and every package for explosives, harmful substances and prohibited items. This will ensure more timely delivery of mail via airlines operating at the airport.
The scanning involves using atriple-pass method on a special two-dimensional x-ray machine.
The rest of the money will be spent on a variety of upgrades including new software and hardware to screen all packages, new procedures and new security systems for staff.
With the latter in mind, this will include enhanced criminal background checks for all handlers and postal officers, new training for airport security, body scanning for staff and visitors to the mail center as well as fingerprint scanning for entry and exit to the facility.
Also, new fences and gates are being set up around the facility and at the entrance of the loading area. No personal property will be allowed into the mail center.
Other security measures include thirty-six CCTV cameras that have coverage of all loading and operating areas, all of which are fitted with high definition video feeds.
Security guards will be on patrol 24 hours per day, 7 days per week.
Outside of the postal center at the airport, other security measures are being enhanced. Sender details and identification are being recorded for the sending of any package at post offices. Numbered plastic straps and tags are being used to ensure that packages are not tampered with during transportation to the airport facility.
All of this security comes at a time of high growth for the postal industry and for Thailand Post in particular. The company expects to see 5 billion baht in profit in 2019, up fourteen percent from 4.4 billion baht a year earlier, spurned largely by e-commerce growth.
Mrs.Smorn Terdthampiboon, president of Thailand Post,was quoted as saying, "Consumer-to-consumer and business-to-consumer sales activities are growing significantly, in line with changing consumer behavior and the popularity of purchasing products online."
Thailand Post's full year revenue is expected to increase from 30.8 billion in 2018 baht to 31 billion baht this year.