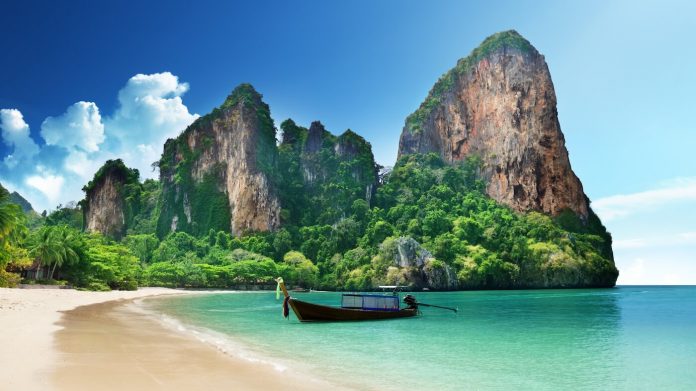 In keeping with the latest competitiveness report by the International Institute for Management Development (IMD) based in Switzerland, Thailand has seen its position in the latest international competitiveness ranking jump by 5 positions, indicating that the government's focus on competitiveness has been successful.
Thailand attained 3rd place in South East Asia and 25th place globally, up from 30th position. It followed Malaysia's 2nd place in the region and 22nd place globally. Singapore scored top in the region and also top in the entire world.
Hong Kong came in at second place globally with the United Arab Emirates, Switzerland and the U.S. making up the rest of the top 5 positions.
Deputy Prime Minister Somkid Jatusripitak, was quoted as saying, "Thailand can beat Malaysia in the global competitiveness ranking in 5-10 years if both the public and private sector join hands to overcome obstacles and continue to stimulate investment," adding, "More importantly, we need to have no political problems. We should not be careless, because other countries such as Indonesia are keen for development progress."
There were calls to improve economic restructuring, speed up the tackling of the challenges of human resources and education and also plans to produce and promote new, innovative product manufacturing to replace existing product groups.
Other things on the to-do list include re-educating people with new workplace methods and to develop and use the digital economy to bring equal access of social services to all, including education, banking and industry openings.
The report measured competitiveness in 63 countries. Thailand has seen its ranking increase markedly to hit its highest in 15 years.
Within the numbers there were some notable sub groups where success was evident. Thailand's government ranks in the 20th position for government efficiency, up from 22nd place last year and the Kingdom as a whole ranked in 8th place for economic performance, up from 10th place last year.
A stable currency, low inflation and low unemployment rate along with growing GDP all contributed to the rankings.
Other factors that the IMD report takes into account are business efficiency, development of infrastructure and inward investment.
The secretary-general of the National Economic and Social Development Council (NESDC),Thosaporn Sirisumphand, was quoted as saying. "We expect foreign direct investment into the country to improve even further after the new government is established," adding, "Investor sentiment will be boosted, and we expect further inflows into our markets."