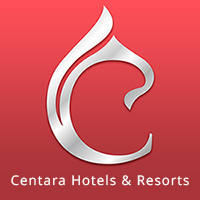 Centara Hotel and Resorts has an ambitious growth plan that includes nearly doubling the number of hotels it runs, with as many as 134 properties earmarked by 2022 up from the current 76.
As well as the expansion, the company is planning to renovate a number of its existing properties to secure the future with them in a marketplace that continues to be competitive.
Amongst the hotels and resorts that are earmarked for significant renovation are the Centara Grand Beach Resort Samui which will undergo a 1.2 billion baht rebranding, and the Centara Grand at Central World in Bangkok which will have some 700 million baht spent on an upgrade to its facilities, even though the hotel is already considered a modern, even a futuristic looking building.
The hotel in Samui will close for the renovations and will re-open next year, whilst the renovations at the Bangkok property are expected to not be disruptive at all, and guests can continue to enjoy full use of the hotel.
The growth master plan has been in force since 2018 and runs for around 5 years to the end of 2022. During the period the company is expected to spend 20 billion baht on new acquisitions and renovations.
The speedy rise in the number of properties under the company's control will be achieved in some part by new partnerships and new brand acquisitions as well as by way of entirely new buildings being erected.
During 2019, Centara will start operating two new hotels in Sri Racha and Krabi and will open a new Cosi hotel in Pattaya.
Outside of Thailand the company is looking at the rest of the region for expansion but intends to make forays into Europe also.
Thirayuth Chirathivat, chief executive of Centara Hotels, was quoted as saying, "We have placed our focus on operating hotels in the Middle East and Asia first." 
Indeed, Centara has recently entered into an agreement to manage a hotel in Qatar, with more to come in the same country. Also the company recently signed contracts with six separate hotels in Myanmar spread between the provinces of Taungoo, Nyaung Shwe and Nay Pyi Taw, all of which come hot on the heels of other hotel openings in Vietnam and Laos.
Centara is in the process of celebrating its 36th anniversary this year. It comes at an exciting time for the group. It expects that after the expansion plan is fully complete, annual revenue could more than double to 20 billion baht per year from the 9 billion baht that was achieved in 2018.Occupancy rates have been approximately 83 percent in the last year.