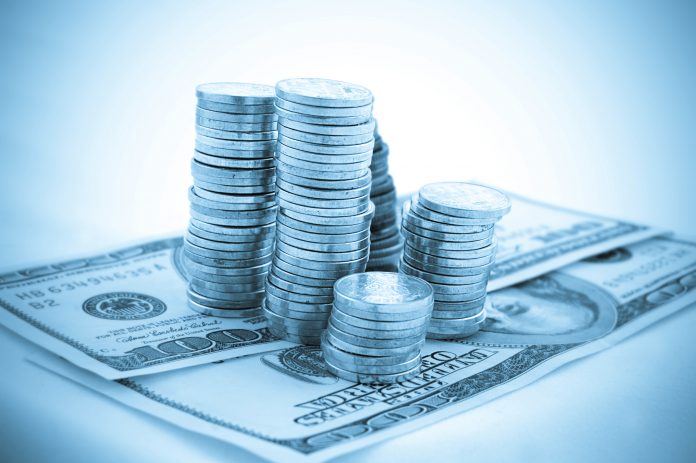 TheU.S. Dollar dropped as market sentiment shifted towards a higher expectation that the Federal Reserve will start on an interest rate-cutting program in the U.S. before long. This is based on weaker economic data that many have blamed on the tariff and trade war escalations of late.The DXYDollar index, an index that measures the U.S. Dollar's value against a range of major currencies movedfrom a high of 98.14 to a low of 96.56. Against the Thai Baht,the U.S. Dollar dropped quite dramatically from 31.98 to 31.24 dipped, a fall of more than 2 per cent.
The British Pound remained at the lows at around 1.2660 to the U.S. Dollar then rose to 1.2752 mainly on Dollar weakness, not so much the Pound's strength. Yet, the bounce was short lived. It gave up those gains relatively quickly dropping through the bottom of the recent range to 1.2529. Against the Thai Baht, the Pound fell through the all-important 40.00 handle to tradedown to 39.21, newsworthy because it is its lowest level since before the 1997 Asian Financial Crisis some 22 years ago. (Has it really been that long?). More pain could be in store, with increasing political uncertainty in the UK and still several more months of vagueness before the new Brexit deadline. Yet, some longer-term traders might be looking beyond these events and buying on dips, which may partly explain why the currency has been moving relatively gently. Whether or not there will be a watershed moment in the currency culminating in a steep drop or a steep rise remains to be seen.
The U.S. Dollar vs. Japanese Yencross rate has continued to fall, moving from a high of 110.65 down to 108.18. This time the fall may not be so much due to the Yen's safe haven status (since stock markets turned broadly higher in the interim), but mainly due to Dollar weakness. The Japanese Yen vs. Thai Baht spot rate stayed relatively flat at 0.2865, indicating that the Yen itself has not gained any significant strength.
The Russian Ruble has continued to remain flat with the rate moving from 65.11 to 64.40 to the US Dollar after hitting a high of 65.57. The summit between Chinese and Russian leaders did little to move the cross rate. Against the Thai Baht,the Ruble moved ever so slightly from 0.4844 to 0.4838 after hitting a temporary high of 0.4957.
The Euro / U.S. Dollar cross-rate rose from 1.1138 to 1.1340, partly on comments from the ECB President Mario Draghi and partly on subsequent U.S. Dollar declines.Against the Thai Baht,trade was choppy but ultimately range bound, with the cross rate moving very slightly down from 35.49 to 35.38.