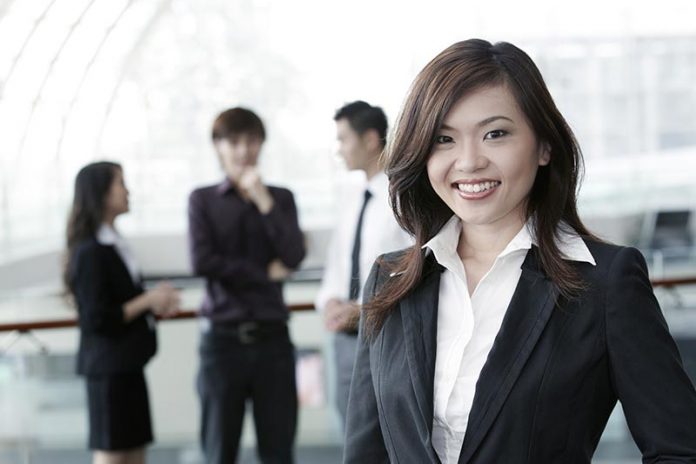 JobsDB Thailand, a leading employment portal, has made an analysis of the top paying jobs in its "Thailand Salary Report 2018"
Not surprisingly, e-commerce jobs were topping the list as the industry shows continued sky-high growth. This is in keeping with the fact that e-commerce and IT professionals were the most sought after people compared to people in other job sectors.
The report pulled in its data from 50,000 employers. On a broad range of metrics, similar jobs by industry and job level brought in similar incomes compared to the year prior, showing very low or event stagnant wage growth overall.
Lower level e-commerce jobs showed an average starting salary of 21.787 to 37,181baht per month compared to around 20,000 to 31,428 baht per month for other industries.
Supervisors in the e-commerce space can expect to secure a package worth 35,885 baht per month. E-commerce digital marketing managers came in at the top spot for all manager leveljobs, and could expect to receive a salary in the range of 55,738 to 94,842 baht per month. At the very top, high-level experienced personnel can expect to earn as much as 145,000 baht per month.
Other industries were also considered as top payers. Insurance executives in the position of "Head of Insurance Operations" came in at a close second position with a salary range of 55,102 to 94,365 baht per month. The highest salaries at the top-level included technology, engineering and medical services posts and paid around 140,000 baht per month.
Other management positions that were in the top ten list included legal consultant, supply chain consultant, human resources manager, international business manager, regional account manager and accounting and finance manager.
At the lower, "officer", level, where many begin their employment journey, top paying positions included translator and business analyst officer, business development officer, software development officer, programmer, IT developer, insurance officer, pharmacist, brand manager, doctor, and energy or chemical engineer.
Although there may not be a correlating effect to salary levels, the most needed job functions in Thailand were sales and business development at 17 per cent, e-commerce and information technology at 12 per cent, engineering at 10 per cent personnel and human resources positions at 9 per cent.
Less sought after positions included those in the public relations and marketing sector at eight per cent, banking andfinance at five per cent, food and beverage, travel and hospitality at four per cent and both transport and manufacturing,also at around four percent each.
Other traits that employers look out for include a positive attitude, confidence in managing digital platforms, good communication skills, multi tasking abilities and being open to changing and learning new things.