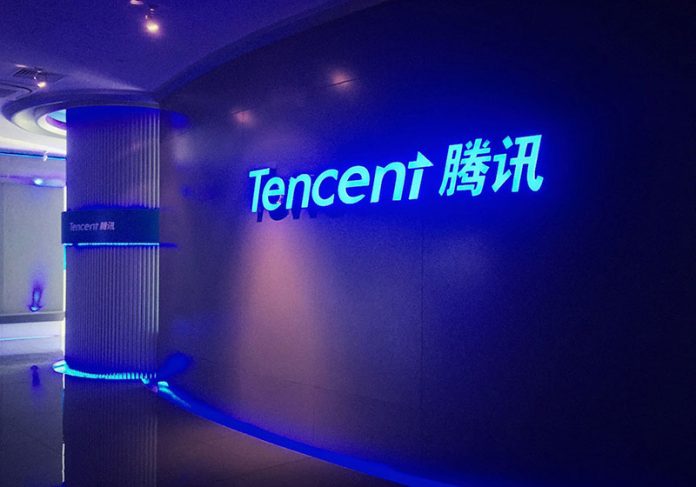 Tencent, the well known Chinese internet company has decided to choose Thailand as the destination of its first foray into overseas markets for its video-on-demand services. It aims to provide Line TV and Netflix as well as other streaming services. In addition to the video segment, the company will also expand its presence in cloud computing and AI services.
Krittee Manoleehagul, managing director of Tencent Thailand Co., was quoted as saying, "This year, Tencent Thailand will invest in new business services to build a new engine of growth for corporate users apart from its strength in consumer businesses," adding, "This will enable Tencent to serve corporate customers in Thailand in line with our global direction expanding into more industry-based solutions."
Already last year the company invested hundreds of millions of baht to build new data centers in the Kingdom.
Li Kaichen, director of strategy development of Tencent Group and head of Tencent's overseas video business, was quoted as saying, "Tencent selected Thailand as the first country to expand the Tencent Video service outside China," adding, "In Asean, Thailand and Indonesia are two strategic countries for Tencent and the company has a lot of consumer business in Thailand that it can leverage faster."
Tencent considered that Thailand's high income per household was a key reason for the choice as well as the fact that there are many Chinese tourists in Thailand that may benefit from Chinese content.
The company started its video streaming business in 2011, which included the setting up of its own film studios, Tencent Penguin Pictures. The studio has been behind the creation of popular Chinese and international productions.
Mr. Li was also quoted as saying, "We spent seven years to become the top video-streaming service in China with over 500 million active users per month, [and] with 82 million paid users as of September 2018,"
The company is enjoying record growth. Subscription revenue for video content rose 65 per cent in 2018. At the same time advertising revenues grew 21 per cent.
After the start of the WeTV app late last year, the company expects that Thai content will increase with up to 20 Thai dramas expected on One Channel and many more in the pipeline. As well, U.S.,Chinese and Korean content will all increase.
The company has tapped into popular Thai channels for customers including Sanook and Joox.
Another reason for choosing Thailand is that on average Thais spend nearly 3 and a half hours per day watching streaming video, according to a recent "We Are Social" study.