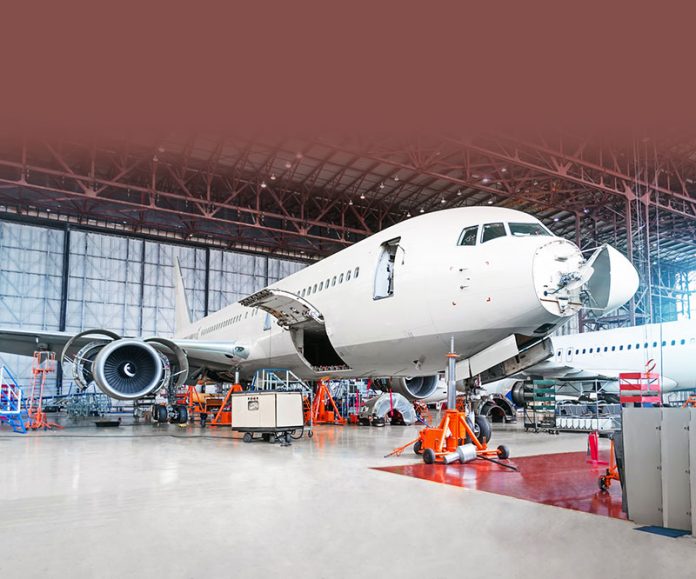 Aviation and the aerospace industry are two of the biggest growth areas in business in Southeast Asia and one of the key elements behind the industry is the maintenance, repair and overhaul services sector (MRO). It is in this sector Thailand aviation experts believe the country has a natural geographic advantage over its regional neighbours and are of the opinion it could therefore become the leader within the MRO field.
In the October 2017-September 2018 period the number of aircraft movements at Thailand's six international airports grew by 5.4 percent to 833,084 while passenger numbers grew 9.4 percent.
Simply on the strength of those numbers it makes sense to develop the MRO sector. Boeing, the US plane manufacturer, believes that by 2036 the demand for new aircraft in the Asia-Pacific region will reach 16,977 aircraft, up from the current demand of 6,139.
Thai Airways International is particularly buoyed by the long-term prospects of developing not only the MRO sector but also logistics, catering and land transport services.
Thai Airways is, of course, desperately in need of finding new sources of revenue as it posted a net loss of 3.68 billion baht in the third quarter of 2018. Nonetheless, the company remains upbeat about the future.
Thai Airways has signed an agreement with Airbus on MRO opportunities at U-Tapao airport in 2017 and last year made a deal with Rolls-Royce on Trent XWB engine research and development at Thai's maintenance centre in Bangkok.
Thai Airways new MRO will be able to operate on up to 100 aircraft a year. As well, the airline is developing its MRO campus near U-Tapao airport. This should be completed by 2023 with an aim to be one of the most advanced aerospace centres in Asia.
Bangkok Airways is another major regional player looking at investing in MRO operations in the U-Tapao area. It is currently due to complete its second maintenance centre at Sukhothai airport.
Part of the steady movement towards the east is to take advantage of the perceived economic and logistical boom from the government's Eastern Economic Corridor plan.
Thailand's tourism boom is expected to continue through 2019, even though there has been a downturn in the China market.
Southeast Asia in general is expected to see intra-regional air travel grow at 7.7 percent a year for the next two decades. Naturally, Thailand's share will no doubt be substantial even though many low-cost carriers will be turning their marketing focus towards the more emerging countries such as Myanmar, Laos and Cambodia.
The Civil Aviation Southeast Summit is due to be held in Bangkok in September and international experts are expected to discuss the outlooks and challenges facing the industry.