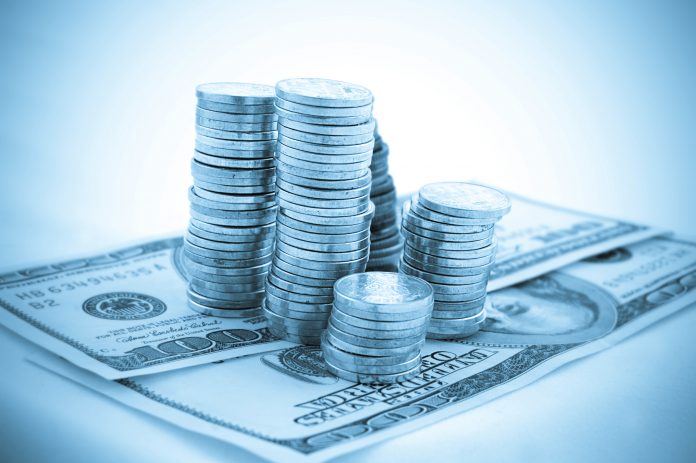 TheU.S Dollar rose in spite of a less hawkish tone from members of the Federal Reserve. The DXY Dollar index, (an index that provides a gauge ofthe US Dollar'svalue against six major currencies), rose from 96.51 to hit a high of 97.53. At the same time the 10-year yield fell from 3.06 per cent to 2.89 per cent. Much of the move could be attributed to weakness in other currencies that the dollar is priced against. Against the Thai Baht, the U.S. Dollarmoved very slightly from 32.93 to 32.81 indicating a very slight strengthening of the local unit.
The British Pound continues to be on a roller-coaster ride, with mainly downward moves evident. Against the U.S. Dollar the currency broke out of the lower part of its 1.2833 to 1.2705 range to trade as low as 1.2490, a 20 month low.  Pullbacks have been sharp but not of the magnitude required to change the trend outlook. As ever, Brexit takes center stage as well as UK politics itself, with increasing volatility expected as various deadlines loom, and uncertainty remains.Against the Thai Baht, the pound also fell quite dramatically. It moved from a high of 42.51 to hit a low of 40.94 before recovering slightly to 41.31. Expect spreads at some currency exchange booths to be wide due to increasing volatility.
The U.S. Dollar vs. Japanese Yen cross rate has moved within a contained range of 113.37 to 112.29 and volatility has subsided somewhat. This is in spite of the fact that the Yen is seen as a safe haven asset in times of stock market falls.
Against the Thai Baht, the Yen moved slightly from 0.2905 to 0.287indicating that the value of the Thai Baht has slightly risen.
The Russian Ruble has also seen a reduction in volatility and has remained in a 1-rouble range against the U.S. dollar, trading between 66.17 and 67.02. The flat trade may indicate a sharp move to come in either direction in the near future, but this has not materialized as yet. Against the Thai Baht the Ruble maintained its low volatility, trading between 0.4919 and 0.4945.
The Eurovs. the U.S. Dollar cross rate been choppy with trade evident between 1.1289 and 1.1438. The Brexit news is not affecting the Euro as much as the British pound, but it could do in the future so it is worth keeping an eye on the unfolding story. Other factors are the ECB's reduction in QE that may keep the Euro well bid. Against the Thai Baht, the Euro fell slightly from 37.38 to 37.07.