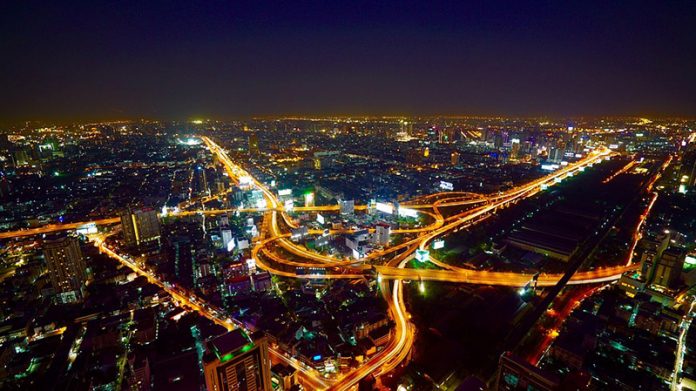 Thailand's economic forecasts for 2019 are predicted by the Thai Chamber of Commerce to be quite high by global standards, with Gross Domestic Product (GDP) set to be around four to 4.3 percent while exports could expand by between five and seven percent. This is in spite of downward pressure brought on by the impending Brexit situation in Europe, ongoing trade war between the United States and China and falling domestic consumption due to weaker crop prices.
While the Chamber of Commerce stated the obvious, that the United States, China and Britain are among the world's largest economies and therefore whatever happens between them will impact on Thailand's economy, it also means the rest of the world's economies are affected, albeit not equally.
The Chamber of Commerce forecasts came after the monthly meeting of the Joint Standing Committee on Commerce, Industry and Banking (JSCCIB) issued its forecast for inflation during 2019. The committee believes inflation will be between 0.8 and 1.2 percent.
Thailand's GDP in the fourth quarter of 2018 benefitted from the government's stimulus measures to boost local consumption and this has led to a final determination that GDP will come in at around 4.4 percent for the whole year. Exports are expected to have expanded by eight percent while inflation was a steady 1.1 percent.
Naturally enough, tourism and exports remain the key planks for Thailand's economic welfare with the fourth quarter usually enjoying seasonal advantages. Chinese tourist numbers, which dropped off a few months ago, are expected to return.
A key factor for the early months of 2019 will be the national elections to be held in February. The elections are a major event in terms of increasing the confidence of investors and businesses in Thailand. Of course, the result of the elections and the composition of a new parliament will be important when it comes to just how high the levels of business confidence may go.
The Federation of Thai Industries has noted the current government's investment projects, especially the flagship Eastern Economic Corridor (EEC), will be the main contributor to Thailand's investment and construction sector in 2019 and beyond.
In a micro-economic sense, the government's tax breaks for shoppers between 15 December and 15 January was expected to stimulate domestic consumption by around five billion baht.
As well, the New Year's package for 11.1 million holders of welfare smartcards, issued to help relieve poverty, was expected to help stimulate the economy until the middle of 2019. People earning less than 100,000 baht per year are considered to be living below the poverty line.