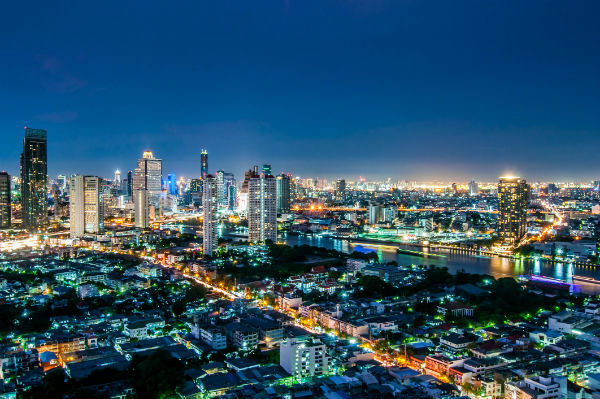 Magnolias Ratchadamri Boulevard Introduces 50-Year Leasehold Terms And Launches The Onsite Waldorf Astoria Bangkok
As demand continues to climb for high-end Bangkok residences, Magnolias Ratchadamri Boulevard (MRB) stands out among the central business district's most desirable condominiums with the introduction of 50-year leaseholds and the launch of Waldorf Astoria Bangkok, the onsite ultra-luxury hotel ensuring its residents an impeccable lifestyle.
Bangkok's property market is set for surging growth in 2019. The Thai economy has picked up from the last three years, fuelled by inward investment and growing exports. Firms see Bangkok as a geostrategic base with well-contained costs. Property buyers, meanwhile, see the excellent relative value of Thailand property. Prices, as a result, keep going up and up.
Demand is particularly solid at the pinnacle of the market: top-end residences in the central business district (CBD). Within this exclusive segment, prices are being propelled by a shortage of plots in combination with strong regional interest.
Hong Kong investors are looking overseas after being pushed out of the territory. Mainland Chinese investors, concerned about speculation in their home market, are seeking to diversify against any domestic bubbles. High-end Bangkok condos, meanwhile, cost about half the price of equivalent properties in Singapore and a fifth of those in Hong Kong.
Magnolias Ratchadamri Boulevard (MRB) is a prime example of what these buyers seek: a 'one-of-a-kind' location, on the prestigious Ratchadamri Road, plus outstanding build quality. The residence's appeal has now grown further with the extension of its leasehold contracts, increased from 30 years up to 50, and the opening at MRB of the ultra-luxury Waldorf Astoria Bangkok on 30 August. Waldorf Astoria Bangkok – the first hotel in Hilton's legendary flagship Waldorf Astoria brand in Southeast Asia – underpins MRB residents' exclusive lifestyles with VIP privileges at its spa, bars, and restaurants.
Ms. Aliwassa Pathnadabutr, Managing Director of CBRE (Thailand) Co., Ltd., said: "The Thai economy is picking up with expansion in exports and tourism. Thailand finished last year with 3.9% year-on-year gross domestic product (GDP) growth, resulting from a significant increase of 9.9% in exports to all major markets. The tourism sector, accounting as much as for 20% of GDP, saw a record 35.4 million arrivals in 2017, according to the Tourism and Sports Ministry, with further gains predicted for 2018."
This is a great backdrop for investing, either to enjoy Thailand's combination of value, culture, and entertainment – for buyers looking to reside – or to take advantage of the market's mid-term bullish mood.
The greatest ROI can be found at the top tier, where the key factors are location and build quality. "Central business district (CBD) land prices will continue to increase in the most prime locations near mass transit stations. The scarcity of these prime CBD freehold sites will drive prices up," said CBRE's Ms. Pathnadabutr.
Magnolia Quality Development Corporation Limited (MQDC) is one of Thailand's most trusted developers of such projects. Its first super-luxury condominium, Magnolias Ratchadamri Boulevard (MRB), is an exquisitely detailed mixed-use development inspired by the elegant forms of magnolia petals. With an investment value of THB1.1 billion, the 60-storey, 242-metre-high property has a distinctive profile that stands out in the stunning metropolis skyline as a city landmark.