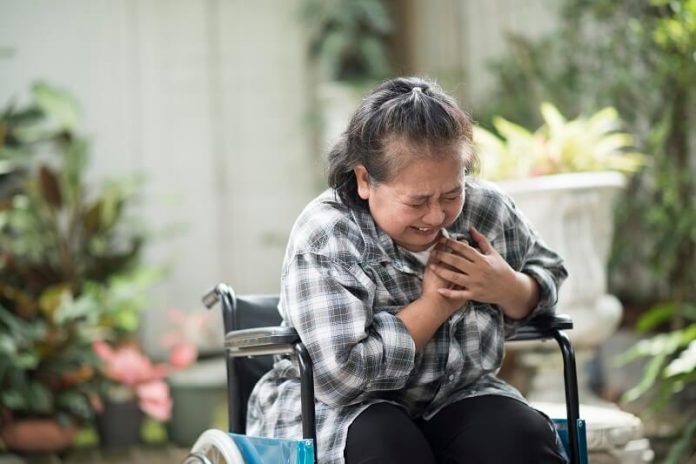 Chest pain! A heart attack or something else?
When is chest pain serious? That dull burning feeling in your chest doesn't seem to be going away, and even feels like it is getting worse. Is it a heart attack, or something else?
It's a vexing question, one that millions of people — and their doctors — face each year. What's the problem? Chest pain can stem from dozens of conditions besides heart attack, from pancreatitis to pneumonia or panic attack.
Millions of Americans with chest pain are seen in hospital emergency departments every year. Only 20% of them are diagnosed with a heart attack or an episode of unstable angina, a warning sign that a heart attack may happen soon. A few have another potentially life-threatening problem, such as pulmonary embolism (a blood clot in the lungs) or aortic dissection (a tear in the inner layer of the aorta). Some are experiencing "regular" angina, which occurs when part of the heart isn't getting as much oxygen-rich blood as it needs during periods of physical exertion or emotional stress. Most of them, though, had a condition unrelated to the heart or arteries.
The other tricky problem with heart attacks is that different people experience them in different ways. Some have classic chest pain. Others have jaw pain or back pain. Still others become breathless, or extremely fatigued, or nauseated.
Chest pain and heart attack symptoms
Chest pain is only one of the possible signs of an impending heart attack. If you notice one or more of the signs below in yourself or someone else, call 911 or your local emergency number right away.
Uncomfortable pressure, squeezing, fullness, burning, tightness, or pain in the center of the chest
Pain, numbness, pinching, prickling, or other uncomfortable sensations in one or both arms, the back, neck, jaw, or stomach
Shortness of breath
Sudden nausea or vomiting
Lightheadedness or dizziness
Unusual fatigue
Heat/flushing or a cold sweat
Sudden heaviness, weakness, or aching in one or both arms
Doctors use several pieces of information to determine who is, and who isn't, having a heart attack. In addition to the description of your symptoms and your heart risk profile, doctors use the results of an electrocardiogram (ECG) and a blood test called cardiac troponin. But sometimes these don't immediately show abnormalities. So, what you describe to the doctor and your medical history are extremely important in determining the initial steps in your treatment. A few seconds of recurrent stabbing pain is less likely to be a heart attack , while pain centered in the chest that spreads out to the left arm or jaw is more likely to be one.
For more information on heart related symptoms of to make an appointment to speak to a cardiologist then contact Phyathai Sriracha Hospital Heart Center on direct International number: 087-1000-990 Email: [email protected] www.phyathai-sriracha.com