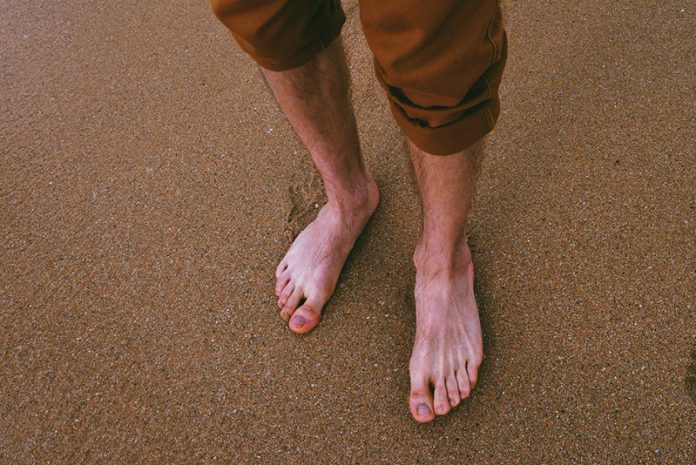 Don't take your feet for granted…. Visit the "Walker " Foot Clinic to ensure your feet remain healthy and strong.
We often don't think too much about walking, it's such a commonplace activity that we barely give it a second thought. However your feet are instrumental to your mobility and if you have any foot problems this may inhibit your walking ability.
Of course having good mobility is very important, but there is another aspect. Walking helps us keep fit and so it is essential for keeping us in good shape.
Conditions affecting your feet can be wide and varied. From bunions, falling arches, ulcers, rheumatoid arthritis, club feet, flat feet and hard skin to friction blisters, incorrect gait and posture, poor blood flow and more.
Although a doctor can prescribe painkillers to minimize foot related discomfort, the root cause may go undetected. In order to get back on your feet and avoid hobbling around for extended periods you will need the expertise of a Podiatrist. There is only one Podiatrist in Pattaya, and this is Rudy van der Lubben
After receiving his college education in Podiatry in Holland, Rudy opened the first and only Podiatry Clinic in Bangkok 20 years ago before moving to Pattaya. His practice is accepted in both the Netherlands and by the Ministry of Health in Thailand. He maintains a 100% satisfaction record, which he is very proud of.
Fortunately, getting treatment to attain perfect foot health is quite inexpensive and in some cases may be covered by health insurance.
As part of the process Rudolf will examine your feet and provide you with a blueprint of your footprint, a very interesting thing to have. He can measure heel pressure and heal position and can recommend shoe types and sizes for a comfortable fit. If required, orthotic corrections are quite easy to implement and can be accomplished in just a few months in some cases. They usually take the form of specially created inserts to provide you with comfort whilst at the same time correcting the problem.
"The Walker" foot clinic is aptly named and is located inJomtien in 138/47 Soi ChaiyaprukJomtien Pattaya Moo 12 Nong Preu Banglamung Chonburi 20150. It attracts people from both Pattaya and Bangkok. You can find additional information at the website: www.podiatry-thailand.com. Call Rudolf today for an appointment on 087-133-1280, or email him at: [email protected].