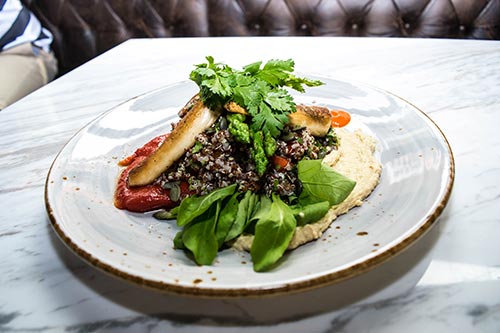 It was the midst of the 1997 Asian Financial Crisis when AKA Traders started up in business. In the more than 20 years since then, the company has not only remained in business, it has grown in strength and stature.
AKA Traders began by mainly importing wines and antique and art products, before branching out into the food importation business in 2005. A year later they took over a sausage production company.
This expansion has proven a great success and AKA Traders is now equally engaged in producing specialty products locally.
As the management like to say, 'Our number one goal in all of this is to provide our customers with products that are unique and truly a bit above the rest on the market.' It's no easy task but one they seem to have been able to achieve in both good economic times and rough.
As the number and quality of Pattaya restaurants continues to grow year on year, AKA Traders is one of the very few places where chefs can purchase the very best quality ingredients.
The staff at AKA Traders are well trained and blessed with the right sort of equipment required to do their jobs properly. The company has also made sure it complies with all Thai government food and beverage regulations.
Their main 'in-house' product lines include a full range of sausages, bacon, smoked fish, and the like. Their imported lines include an extensive selection of Italian specialties, seafood products from Canada and Canadian/USA beef.
AKA Traders also have access to a wide variety of interesting Italian wines imported by their Bangkok affiliate.
Presently, most of AKA Traders' business is conducted with top-end hotels and restaurants in the wholesale market, but they are also very receptive towards retail customers.
Their showroom which is on Thepprasit Soi 8 (beside the Amber restaurant)  is designed to appeal to a walk-in trade where customers can browse and assure themselves of the genuine quality of the food and wine on offer.
They claim some of their products really are different from others in the marketplace, and even a cursory glance through their shopfront will confirm this.
For example, AKA only imports the top five percent of the Canadian/USA output of Black Angus beef, the premium, and if you are a beef person they say you will taste the difference straight away compared to other premium beef products available in Thailand.
Their line of imported Italian cheeses and desserts are simply mouth-watering. For coffee aficionados AKA Traders also imports Italian blends.
For more information on their products or to contact them directly, either visit the showroom on Thepprasit Soi 8 or visit their website: www.akatraders.com where it is possible to download a very comprehensive PDF of their incredibly extensive product line.