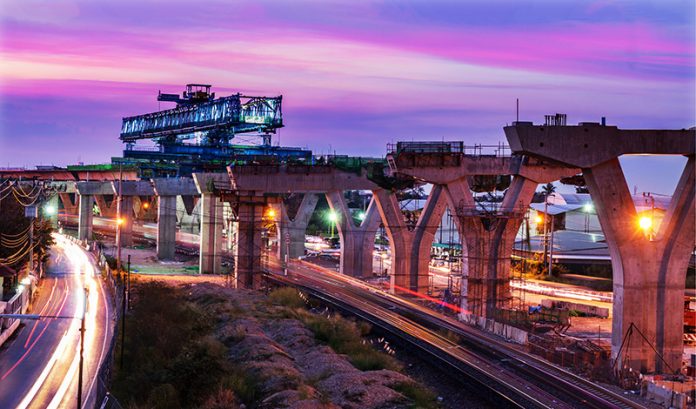 From banking to mass transit and from infrastructure to technology, the face of Bangkok is expected to change quite dramatically by the time we reach the start of the third decade of this century.
While the capital underwent some serious changes with the opening of the BTS (Skytrain) and later the MRT (underground railway), a lot of that was concentrated in a particular area, mainly what would be termed central Bangkok and didn't initially have such an impact beyond a specific and fairly narrow, but important, radius.
Over the last few years the expansion of public transport services has continued apace with the BTS now extending over ever-increasing sections of the city, thereby making Bangkok ever more attractive as a place to live and work and for investors to purchase properties which were formally outside the standard quality public transport routes.
By 2020 it is expected that four new mass transit lines will come into service, three of them starting at Bang Sue and leading to Tha Phra, Taling Chan and Rangsit while the fourth will extend from Mo Chit to Khu Khot in Pathum Thani and from Bearing to Samut Prakan.
The new mass transit lines have encouraged major property development in the Sathon, Rama IV, Bang Sue and Riverside areas, all of which will be transformed in many ways to reflect the growth of the more central parts of the capital.
As well, Suvarnabhumi International Airport will complete its phase two expansion, thereby allowing it to handle up to 60 million passengers a year.
One notable change, which has been happening at some speed for a few years now, will be the continued closure of many bricks-and-mortar bank branches as more and more consumers move into digital transactions.  According to figures from the Thai Bankers' Association, there were 7,016 bank branches across the country at the end of 2016 but as at the end of June this year this number had fallen to 6,734.
The implementation of PromptPay in January 2017 has seen some 43.6 million registrants who have transacted around 2.2 trillion baht's worth of activity in the period to the end of June 2018.
Traffic, of course, is always at the forefront of anyone's mind when it comes to Bangkok. Great strides have been made over the last 30 or so years to reduce the level of combustion engine pollution, although much is still needed to be done.
The government has tried to address this factor by way of its Electric Vehicles (EV) expansion scheme, supporting three EV versions: hybrid, plug-in hybrid and battery. It is hoped that over time the air pollution of Bangkok can be further reduced by seeing more and more EV's taking to the ever-congested roads.
A lot of the changes slated for Bangkok will, of course, also be rolled out across the country, with 5G technology, for example, not only speeding up the internet in the capital but also expanding across Thailand.
So, while Bangkok will bear witness to some impressive changes, much of the general improvements will be seen elsewhere as well.