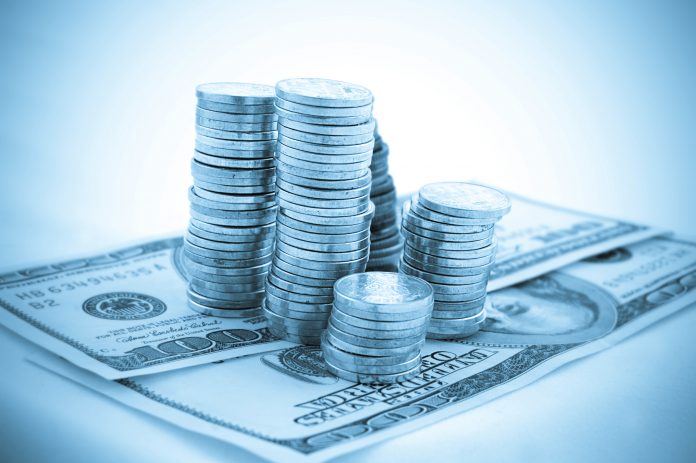 TheU.S Dollar has finally relinquished its recent strength as emerging currencies stabilized somewhat. The DXY Dollar index, (an index that measures the US Dollar's valueagainst a number of other currencies), fell from 95.49 to 93.98, before rising to 94.31. At the same time yields on the 10-year treasury rose to a 2018 high of 3.08 per cent before dropping back slightly, suggesting that the US Dollar will remain quite well bid. Against the Thai Baht, the U.S. Dollaralso fell from 32.84 to 32.47, in keeping with the DXY index move.
The British Pound managed to put in a short term low at 1.2660 against the US Dollar and rallied all the way to 1.3274 on the back of improving Brexit negotiations, before dropping back sharply to 1.3064 when the EU rejected the deal put before it. Still the story is not over yet and as previously indicated, the British Pound is likely to be at the behest of the Brexit story as it unfolds. On a technical basis the retaking of 1.3000 has been a bullish sign but this could easily be given up once again as volatility increases. Against the Thai baht, the pound moved from 42.07 all the way up to 43.01 before dropping back to 42.49.
The U.S. Dollar vs. Japanese Yen cross rate moved from 111.58 to 112.57.  This move seems at odds to the recent weakening of the U.S Dollar but could be explained as an unwinding of safe haven positions. When the cross rate rises it means 1 U.S. Dollar buys more Yen and therefore the Yen has weakened even faster than the U.S Dollar. Against the Thai Baht, the Yen gave up the recent 0.3000 level and fell from 0.2941 to 0.2859, a move of three per cent that clearly shows the full extent of Yen weakness.
The Russian Ruble remains volatile against the US Dollar moving from 67.41 to 70.59, a multi month low for the Ruble. It recovered to 66.40 in just 10 days, indicating that further large moves could be ahead. Against the Thai Baht the Russian ruble remained below the all-important 0.5000 level to trade at 0.4891
The Eurohas reversed its recent downtrend and following several months of losses managed to move from 115.77 to 117.29 against the U.S Dollar, as it becomes a beneficiary of recent Dollar weakness. Whether or not the bounce will last or merely be a selling opportunity remains to be seen. Brexit negotiations have had little impact on the Euro so far but this could change as time moves forward. Against the Thai Baht, the Euromoved from 37.85 to 38.04 in choppy trade.