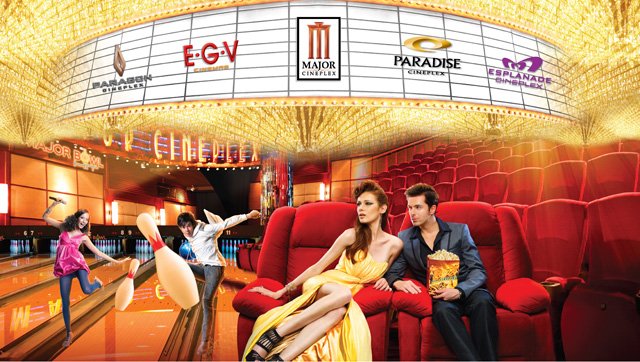 Major Cineplex Plc. will be offering movies on demand in order to boost visitor numbers as well as to allow customers to have more flexibility on movie times.
Both the movies and show times will be able to be voted on and then if more than 100 votes are received the winning choice will be screened. Moviegoers will be able to choose from a list of movies in various categories including Hollywood movies, Thai Movies, Asian movies, award-winning films and recommended movies. The list will include previous movies that are no longer scheduled to be shown.
Indeed some success in screening older movies was evident in 2015 when selected cinemas in Europe and the US screened the Back to the Future Trilogy to mark "Back to the Future" day, a good example of a 30 year old movie that can still shine on the big screen today.
Given that there is a large library of older movies that are of superb quality it makes sense to screen some of these allowing people to enjoy the big screen experience for their old favorites.
Marketing director Narut Jiasanong was quoted as saying, "The service will help increase the number of moviegoers and consequently grow revenue."
24 branches will allocate one theatre each for the movie on demand service.  The company has in total 135 branches in Thailand with 705 screens.
Japan and Thailand to co-operate in the field of robotics.
A consortium featuring leading business bodies in both Thailand and Japan have agreed to move forward with joint co-operation in the field of robotics with the aim of training 1,400 people as robotics and systems integration (SI) specialists within the next 3 years.
The parties include Japan's Ministry of Economy, Trade and Industry, JETRO (Japan External Trade Organization), the Thailand-Japan Technology Promotion Association, the Industry Ministry, and the Japan-Thailand Economic Cooperation Society.
The industry minister, Uttama Savanayana, was quoted as saying, "The government is very keen to promote and support the usage of robotics and SI, and we are confident that these systems can improve our small and medium-sized enterprises (SMEs) in terms of productivity, efficiency and competitiveness."
Some thirty foreign companies in the robotics sector have already expressed an interest to set up in Thailand under the Eastern Economic Corridor(EEC) Scheme.
Siam Food looks to double turnover within 3 years
Siam Food Services, the distributor serving Makro stores in Thailand is aiming to double its sales by 2021 to 12.9 billion baht. Its plans include securing co-operation with networks in other countries including Singapore, Hong Kong, Vietnam and Dubai as well as expanding its product range to attract new customers. It may also expand into the bakery business next year as it cites a trend of increased business in coffee shops and bakeries in Thailand.
The company started 35 years ago and specializes in the distribution of temperature controlled foods such as fish and other seafood, poultry and dairy products amongst others.
Dairy products made up 25 per cent of turnover last year up from 18 percent in 2016.