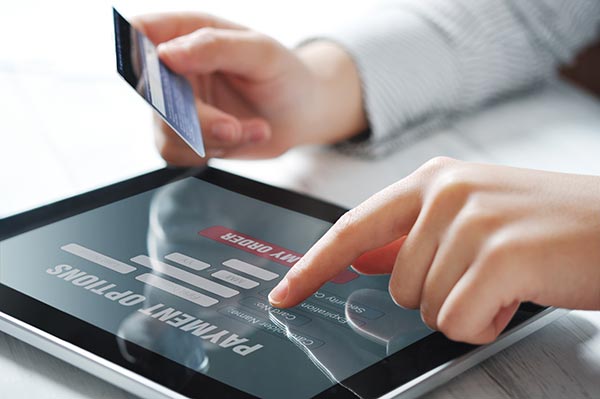 In a move to streamline and improve overall services, all government agencies will be moving into what will be a cashless system, meaning all payments received and all payments sent out will be done electronically. The change comes into effect from 27 March this year, although the rollout will take up to six months to complete, according to the Ministry of Finance.
The entire rollout is part of the government's long-term plan to turn Thailand into a less cash-reliant economy. Creating a more digital payment and receipt economy is something Singapore leads the way currently in Southeast Asia, and Thailand clearly recognises the need to keep up with its forward-planning neighbours if it is to keep moving forward economically.
This new system is also aimed at encouraging people to be confident of buying online and generally engaging in the e-commerce sector. As well, such e-commerce transactions are perfect for tracking when payments and receipts are made. In theory it should lead to greater transparency involving financial transactions and allow for disputes to be quickly resolved.
The committee involved in the move agreed to the development of a payment app for smartphones so that people holding welfare smart cards in isolated areas where there are no electronic data capture (EDC) terminals could still purchase goods at Thong Fah Pracha Rat outlets.
So far, almost 500,000 EDC terminals have been installed under the national e-payment scheme, of which just 20,000 are in Thong Fah Pracha Rat shops. The Finance Ministry announced a plan to install a further 20,000 at these shops, at a cost of 200 million baht.
The first phase of the government's welfare and subsidy scheme involves the transfer of between 200 and 300 baht per month to holders of welfare smart cards. People earning less than 30,000 baht a year receive a monthly allowance of 300 baht, while those with annual earnings of between 30,001 to 100,000 baht receive 200 baht to purchase discounted goods at Thong Fah Pracha Rat shops.
The second phase of the government's scheme will involve additional payments of between 100 and 200 baht per month for those people who sign on for the government's skill training program, which begins in March.
This added monetary bonus is, quite obviously, aimed at getting low income earners to learn a new trade or gain added educational skills which, in the long run, will enable them to get better-paying employment and move out from the cycle of poverty.