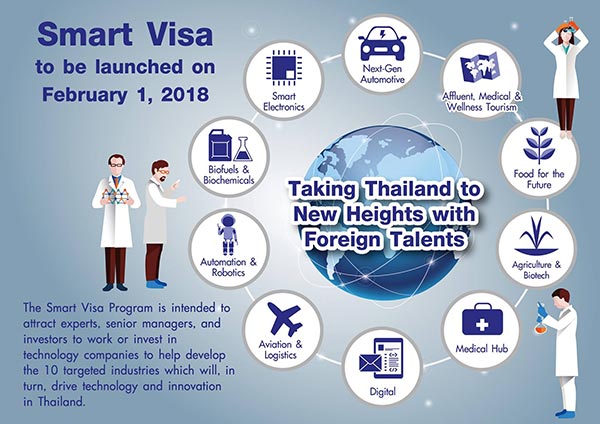 The military-run government recently announced plans to introduce what it is calling a Smart Visa which will cover a four-year period, but it will be restricted to what it calls professionals. The aim is to attract foreign experts and high-level executives to work in Thailand by making the entire visa process easier and longer-lasting, thereby reducing the amount of bureaucracy and paperwork required from professionals.
According to reports, the Smart Visa will allow the bearer and their dependents to stay in Thailand without the need to report every 90 days to Thai Immigration. As well, depending on the type of work they will be employed to do, the bearer may not need to have a work permit.
The aim of the new visa is obviously to lure skilled foreign workers, something neighbouring countries such as Malaysia and Singapore, are also keen on doing. The Thai government has focused on 10 major industries it believes will underpin future economic growth in the country, with technology, naturally, at the forefront.
The Smart Visa will be divided into four categories: E for Executives, I for Investors, S for Startups and T for Talent.
Of these four, only the S for Startups will be initially restricted in terms of length of time. It will be for an initial one-year period which can later be extended. This is sensible as a Startup may not last the four-year distance anyway.
People eligible for the Smart Visa scheme will include those working currently in the fields of science and technology, investors, high-ranking executives and startup entrepreneurs, but they will all have to be part of just specific industries.
Some 39 professions will still be restricted to Thai nationals only, the government keen to ensure that locals do not lose out to foreign competition.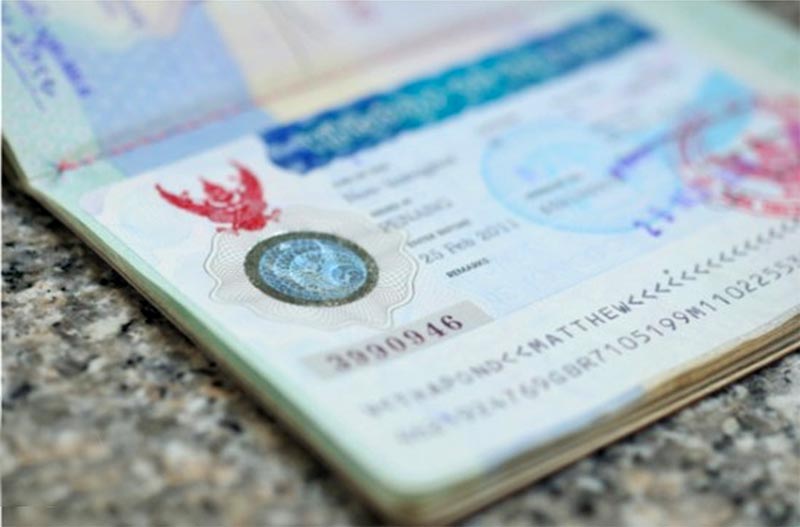 The Board of Investment (BoI) believes there will be around 1,000 applicants a year for the new Smart Visa, which is hardly an onerous number. As usual, the devil is in the details with those who are considering applying needing to have their application approved first by the BoI as well as the Digital Economy Promotion Agency, the Ministry of Foreign Affairs and some other government agencies. Only once they have passed this first set of hurdles, a process the government claims will take no more than 30 days, can the applicant then put in a formal request for the Smrt Visa at a Thai consulate or embassy.
The Smart Visa was officially introduced at the start of February and it will now be just a matter of time to see whether its introduction has the desired results.