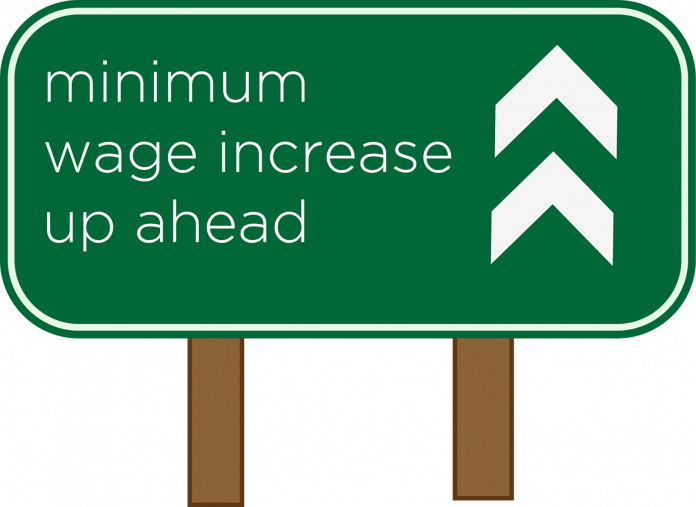 Companies with annual sales that do not exceed 100 million baht per year are expected to be able to benefit from a double windfall from the government as new reforms come into force to increase minimum wage levels.
The windfalls cover small and medium-sized enterprises (SMEs) in 17 provinces where average minimum wages are expected to rise by 5 baht per employee per day. The 17 provinces include Maha Sarakham, Sukhothai, Tak, Sri Sa Ket, Satun, Ratchaburi and Chaiyaphum. The total tax deduction amounts to 115 per cent of the amount of the increase paid to employees, allowing firms to cover the additional wages and still gain up to 4.3 baht per employee per day as an additional credit.
Another 60 provinces will see minimum wages rise by more than 5 baht per day (from 6 to 22 baht), and in these cases the windfall will not exist but the government will still shoulder some of the costs involved.
As an example, in some provinces where minimum wages will rise by 15 to 19 baht to 323 baht per day, employers will only have to shoulder 5.5 baht of the rise with the rest covered by the government.
In some others provinces where the minimum wage rise is around 9.8 baht per day to 313.5 baht, employers will only have to bear 0.4 baht of the cost. Provinces in this bracket include Ranong, Loei, Trang, Surin, Sa Kaeo, Kanchanaburi, Narathiwat and Udon Thani.
In the top three provinces, Phuket, Rayong, and Chonburi, minimum wages will increase by 21.3 baht to 330 baht per day and companies can get back 9.9 baht meaning they will only have to cover 11.4 baht of the increase.
The government incentives will be in force from April 1st 2018 until the end of the year.
In total around 400,000 small and medium sized enterprises will benefit from the measures and on average employer's costs will only rise by 1.2 per cent overall. The cost to the revenue department is expected to be around 5.4 billion baht.
Other measures announced at the same time include a tax deduction for new investments in start up companies amounting to 100,000 baht or more in ten target industries. The industries are robotics for industry, logistics and aviation, agriculture and biotechnology, food, next-generation cars, digital and medical services, affluent medical and wellness tourism, biofuels and biochemicals, and smart electronics.
The Investments must be made for two consecutive years of 2018 and 2019 to be valid, and the startups must have a registered capital of 5 million baht or more. As well, their total income should be below 30 million baht per year.