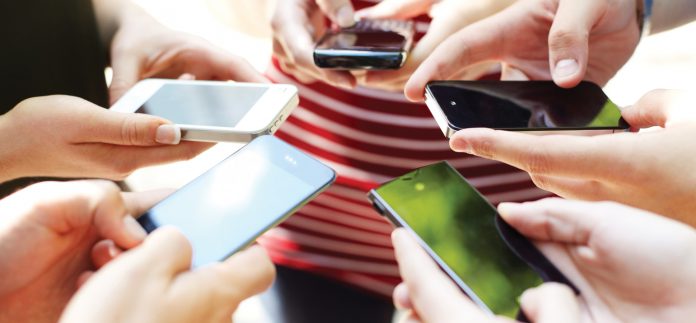 Thailand is expected to see a slowdown in smartphone sales this year for the first time due to a combination of market saturation and a lack of technological leaps in the sector.
Opas Cherdpunt, managing director of M Vision, the organizer of The Thailand Mobile Expo, was quoted as saying "Smartphone sales during the four-day event are expected to total 1.9 billion baht, equal to last year, which would signify that consumers are delaying purchase of a new device," adding, "The replacement period has been extended from 12 to 18 months."
Owners are holding on to their smartphones for longer and are seeing that features released in the last few years such as retina displays, and longer battery life are hard to surpass with anything that is markedly better of late.
Even accelerated obsolescence, which had come to the fore recently in cases where Apple admitted it had installed algorithms to slow down older iPhones, is slowing down as advancements in software are leveling out.
The fashionable side of upgrading hardware every year has worn off with little to detect between competing models and with several models being offered by smartphone makers at a single point in time. As an example you can step into any Apple reseller and find on display IPhone 7's, iPhone 8's, iPhone X's as well as iPhone SE's (A hybrid of the iPhone 5 and 6) all at the same time.
South Koreans investors eye Thailand
South Korean investors who were previously looking at Vietnam as an investment hub are now keen to invest in Thailand. In particular the Eastern Economic Corridor (EEC) could provide a springboard for South Korean investment as there were special investment zones and South Korean technology expertise would suit the goals of the EEC project.
Korean companies were also being invited to invest in the Yellow Line and Pink Line mass transit train routes in the form of a private-public partnership.
Other projects for South Korean companies included the possibility of bidding for the operation of duty free stores in Bangkok's airports when current contracts expire over the next two to four years.
A recent meeting of the Korea-Thailand Committee on Economic Cooperation took place to help secure future investment relations.
Pranda Jewelry seeks 20% sales growth
Pranda Jewelry, a SET listed company, is looking for 20% sales growth in 2018 on an assumed sales turnover of 3.7 billion baht using its brands Prima Gold, Prima Art, Prima Diamond, Merii, Gringoire and Julia.
Chanat Sorakraikitikul, chairman of the financial and risk management committee at Pranda Jewelry was quoted as saying, "Pranda is assured of a good industrial direction because of the economic recovery in partner countries and support from the public sector."
The company has distribution partners in several countries including India, France, the U.S. and the U.K.
Mr. Sorakraikitikul was also quoted as saying, "Our business operation has been improving as the global economy recovers, with more orders from the U.S. and Europe."