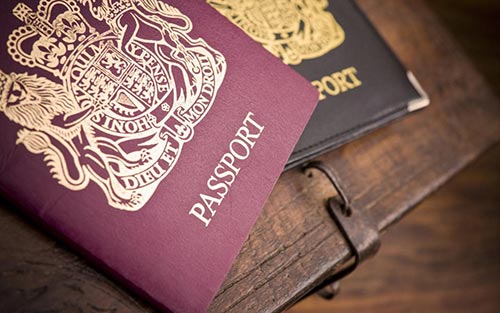 Life as an expat in Thailand can be a lot of fun and mostly enjoyable, until you forget to do something important such as renewing your passport in plenty of time.
These days most passports are valid for 10 years so it is understandable how people often forget to renew but when living in a foreign country, it is imperative that you don't forget or you could have a big and expensive problem.
If you live in Thailand and don't travel often, the expiry date on your passport can easily slip your mind and you can find yourself with just a very short time left or worst case scenario you could be here in Thailand with an expired passport.
There are a few key reminders which should help to jog your memory. For example Immigration will not allow you to renew your visa past your current passport expiry date.
A lot of expats who are planning to live permanently in Thailand will renew their passport not long before leaving their home country, so if your time here is approaching 8 or 9 years be sure to check your passport expiry date.
Every time you book a trip anywhere or need a copy of your passport for some reason don't forget to check the expiry date. Time has a habit of running away with us and it's always better to be safe than sorry.
Why you need to renew your passport early
#1 There are many countries which will not allow you to enter if your passport has less than 6 months validity.
#2 You may face issues renewing your Thai visa if you have less than a year remaining on your current passport.
#3 Peak times such as the approach to summer holidays can often cause delays in passport renewal times and you don't want to be stuck waiting if you really need your passport.
#4 Peace of mind – knowing there is only a few months left on your passport is a worry which can easily be avoided by taking the initiative to renew when there is at least a year left.
Another concern which expats often forget is how many pages remain in their passport. Don't let your remaining pages get down to just 2 or 3, in case you need to make an urgent trip. A re-entry permit and an exit stamp can easily eat up 2 pages of your passport.
And last but not least always keep an up to date copy of your passport with your most recent visa stamp and 90 day report in case of losing your passport.
If you are a British citizen in Thailand, Key Visa can help you with renewing your passport or replacing a lost passport.