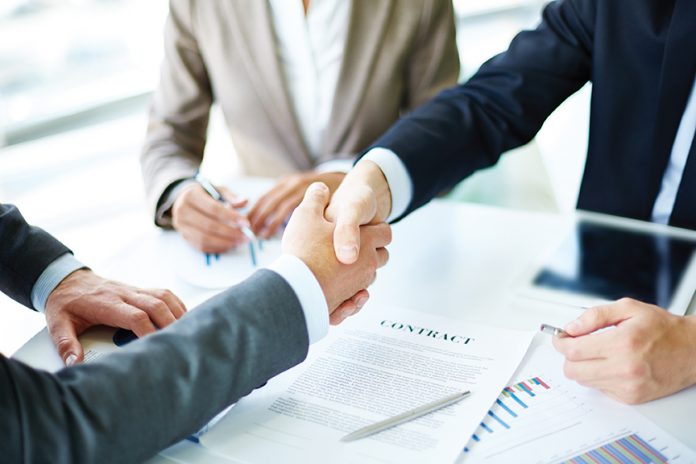 Thailand is seeking more investment from German companies particularly in its so-called "S-Curve" industries that comprise of 10 specially targeted sectors. These include: robotics for industry, smart electronics, medical and wellness tourism, digital and medical services, next-generation cars, agriculture and biotechnology, food, biofuels, biochemicals, logistics and aviation.
Thailand's Commerce Minister Sontirat Sontijirawong, who met the German Ambassador to Thailand, Peter Prugel recently, made it clear that he was keen to co-operate with German companies, and saw that many have expertise in various sectors particularly the automotive sector.
Mr. Sontirat was quoted as saying, "At the meeting, the two parties were very keen to expand cooperation in trade and investment."
There are more than 600 German firms operating in Thailand currently and Germany is Thailand's largest trading partner in the EU.
SCB, KBank report lower profits.
Siam Commercial Bank and Kasikorn Bank, two of the largest commercial banks in Thailand, reported a drop in net profits for 2017 and especially in the last quarter.
Part of the reason for the profit drop was the larger than normal provision for bad debts.
Kasikorn bank was the worst performer. Its net profit dropped by 14.5 per cent to 34.3 billion baht in the full year 2017. Fourth quarter earnings plunged nearly 44 per cent year-on-year to 5.71 billion baht.
Although the bank's overall non-performing loan ratio slightly improved to 3.3 per cent from 3.32 per cent, there was a large charge for full year loan loss coverage that jumped 23.9 per cent to 41.8 billion baht. Fees and interest income rose 6 per cent and 5 per cent respectively but even these were unable to put much of a dent in the profit decline.
Siam Commercial Bank posted net profits down from 47.6 billion baht the previous year to just 43 billion baht in 2017.
Asia Plus Securities vice-president Usanee Liurut, was quoted as saying, "Regulatory risk was a key factor pressuring banks' provisions and earnings in 2017, and the heavy impact was seen in the fourth quarter."
Freight terminals expected in another four locations.
According to the Transport Ministry, Freight terminals in the form of cross-docking centers are expected to be expanded in four more provinces this year as part of a wider expansion that could see eleven more centers created in all.
The news came as construction started at Chiang Rai's Chiang Khong location. It was announced that four more terminals would be constructed in Nong Khai, Tak, Nakhon Phanom and Mukdahan.
The Chiang Rai center will provide a single point for all requirements for cargo transportation from China through Laos and into Thailand. The first phase is expected to be complete by 2020.
Transport Minister Arkhom Termpittayapaisith was quoted as saying, "The ministry is aware of the significance of freight transport and we are pushing the project. Once it's completed there will be customs, immigration and quarantine (CIQ) operations at the center."