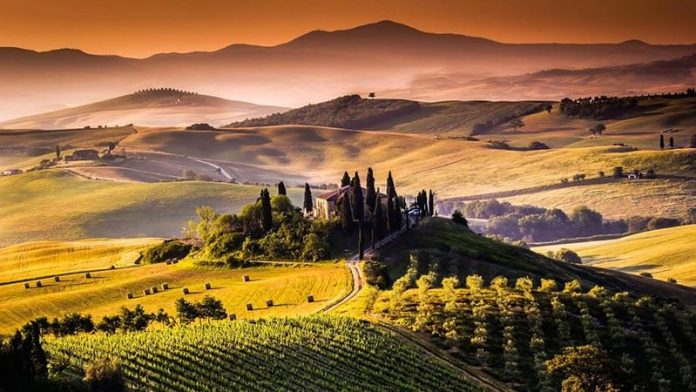 The never-ending quest to keep creating better and as totally natural as possible dining experiences for customers recently led to Toscana's operator Luca Marchetti introducing cows into his animal farm, located on the outskirts of Pattaya.
It's the first time the farm, which has everything from goats, chickens, pigs, guinea fowl, wild boars, geese, quail and almost everything in between, has put cows on the property.
A total of 21 cows have been introduced, 11 of them females and four of these are pregnant. The other nine are only seven to eight months old veal
These animals will now be supplying their own cow milk for the Toscana restaurant and the milk will also be used to make cheese. Luca has said he has plans to create a special cheese which will be made as a mixture from goat milk and cow milk.
As well, the cow milk will be used to produce natural butter and mozzarella cheese.
The new arrivals are just the start of a cow expansion program. Luca is planning to add a bigger selection of cattle to the farm, including varieties such as Jersey, Angus and Simmental.
Luca says the Jersey is a smaller animal which yields less milk, but the milk it does produce is of a higher quality for use in the cheeses and butter.
In about a years' time, if all goes to plan over the next few months, Luca is aiming to import three beautiful breeds cowl from the Tuscany region of Italy:  Pontremolese, Garfagnina and Mucco Pisano.
Growing up on a farm in the Tuscany region of Italy, these cattle became well known to Luca and he has an affection for the high quality of milk they produce and the beautiful meat which results when they are prepared for consumption. They're not big cows but well worth breeding for the farm.
The initial investment in terms of purchasing and importing such quality animals is quite heavy, both financially and in trying to make sure the animals adapt as quickly and efficiently as possible into the climate of farm life in Thailand. Nonetheless, Luca is prepared to make that kind of commitment with the aim of further improving his overall product.
While it will mainly be diners enjoying the special textures and tastes in the Toscana Italian restaurant who will be the main beneficiaries of this current expansion into cows, some ingredients will also find their way into the dishes of the Moom Talay Thai restaurant.