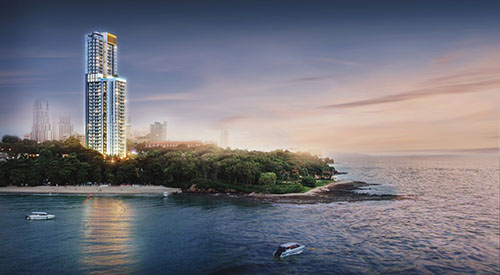 The Ocean Marina Yacht Club, located at Na-Jomtien, has been a fixture of the marine space in Pattaya for a very long time and officials associated with the club were recently quoted as saying they believed marine tourism into Pattaya will grow by around 25 percent within the next three years.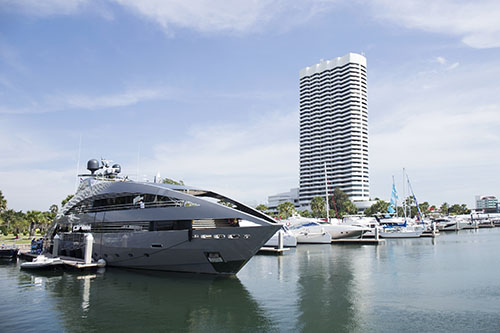 In 2016, Ocean Marina noted the number of day trips by tourists departing from the marina rose by a substantial 23 percent.
As well, a change enacted in the rules governing how long an international yacht could berth in Pattaya waters from just 15 days to six months on arrival, with the possibility of a further six months extension, has suddenly spurred arrivals from this financially well-off sector by more than 50 percent since the third quarter of 2016. As word of this new rule becomes more widely known so the numbers of international yacht arrivals are expected to ramp up.
According to figures, Phuket welcomes around 1,300 foreign yachts each year while Pattaya is lucky to get around 130, despite Pattaya having world-class onshore facilities. Almost certainly the change in the rules as well a planned heavy investment and upgrade of the Ocean Marina facilities will see that small number jump exponentially in coming years, pumping plenty of tourism dollars into the marine and, by extension, local economy.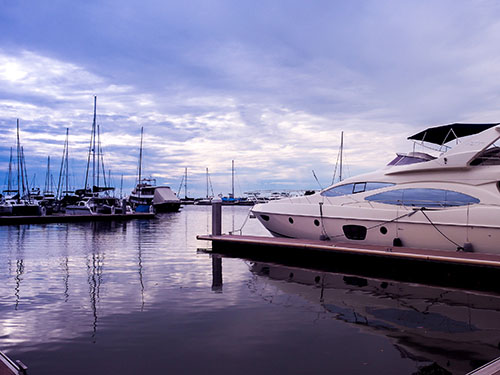 Ocean Marina management are quoted as saying they will be spending around 100 million baht in investment during 2018 which will see 60 new yacht berths created while many of the current 380 yacht berths will be improved and upgraded.
In the last seven years there has been an amazing 84 percent increase in the number of charter boats operating out of the marina. Ocean Marina claims it is seeing around 19,000 visitors a month, well ahead of 2016. In financial terms, management said spending is around 60 million baht a month, which should see around 720 million baht in turnover for this year, well ahead of the 550 million baht turnover it saw in 2016.
Apart from the sailing experience of the Bight of Thailand, the waters off Pattaya have over 180 islands available for day trips and exploration, while the proximity to Bangkok is another encouragement for international yachts to drop anchor.
Asian tourists are now well and truly the dominant demographic in and around Pattaya, with the majority coming from China, South Korea and India. Surveys have shown these tourists have sea and beach destinations as their primary choices, making Pattaya and its islands a high-level attraction.
Additionally, further development of U-Tapao airport is helping to drive visitor numbers into the Eastern Seaboard while the completion in 2018 of a new motorway from Bangkok into the Eastern Seaboard will also further drive up tourist numbers.