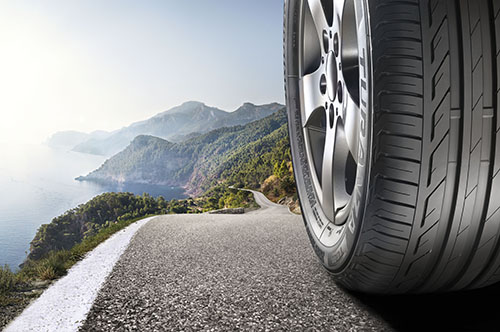 Tokyo based Bridgestone Corporation, currently the largest tyre manufacturer in the world, has its eyes on Thailand as being a possible centerpiece in its business plan.

Masaaki Tsuya, chief executive of the Japanese parent company was quoted as saying during a visit to Thailand, "Each country in this region has its own dominant feature. For Thailand, it is business and manufacturing centers. Singapore is the regional headquarters for financial companies," adding, "Bridgestone came to Thailand 50 years ago and we have seen many positive developments, such as improved human resources."
The CEO feels that Thailand has the potential to become a regional hub for the company's operations in the future. This year, Bridgestone is celebrating the fact that it has been operating in Thailand for half a century.
The company already has sixteen tyre manufacturing plants in Thailand, based in Rayong, Pathum Thani, Saraburi, Bangkok, Songkhla and Chon Buri and these plants produce ten percent of the company's worldwide output.
Although Bridgestone is famous for its tyres it does produce other rubber products, but tyres represent the vast majority of its business coming in at 83 per cent of overall production.
The CEO of Bridgestone is very concerned about competition since there are several other high profile names in the market that are snapping at its heels.
Indeed, whilst Bridgestone is the market leader, it still only commands 15 per cent of the total market share, closely followed by other big names such as France's Michelin at 13.8 per cent of the total market and American tyre maker Goodyear with 9.2 per cent. Germany's Continental is the fourth largest manufacturer and it also plans to start production in Thailand soon. Bridgestone has lost 3.2 percent of the total global market in the last year due partly to competitive pressures and also due to new entrants in the market from India, China and South Korea.
Thailand is a natural place for tyre manufacturers to come to since the Kingdom stands as the top rubber producing country in the world with 36 per cent of global output.
To stay ahead in the market Bridgestone is developing new tyre technologies such as air free tyres that cannot so easily be damaged by a puncture. The company makes tyres for cars, buses, trucks and planes.
Under a BOI investment scheme, Bridgestone expects to develop two new manufacturing facilities in Thailand, in the eastern economic corridor (EEC). The total Investment is expected to be 4.6 billion baht expanding to 9.9 billion baht by 2020. The new plants will produce an extra 109,000 tyres per year.