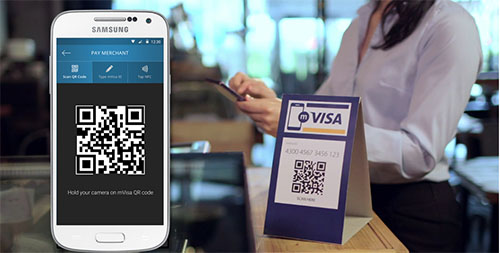 The go-ahead has been given to five major banks to launch QR code payment services. QR stands for Quick Response and is a payment processing system that uses graphical square barcodes to make instant payments across multiple platforms. In Thailand the system is called Prompt Pay.
The system has been held in a regulatory sandbox for some time, but five banks, namely Krungthai Bank, Kasikornbank, The Government Savings Bank, Bangkok Bank and Siam Commercial Bank have emerged from the process and have overcome all regulatory hurdles to become Prompt Pay providers.
Another three banks — TMB Bank, The Bank of Ayudhya and Thanachart Bank have yet to emerge from the regulatory sandbox but are expected to soon.
The central bank's deputy governor for payment system policy and financial technology group, Siritida Panomwon Na Ayudhya was quoted as saying, "The important criteria are readiness and robustness of the IT system, risk management, consumer protection, security, as well as related operations at their branches and call centres, with an aim to serve consumers continuously and efficiently," adding, "The three other banks are making good progress".
The Prompt Pay system is very easy for consumers to use. After downloading their bank's app they can then use their smartphone or tablet to scan a merchant's QR code and make a payment immediately. There is no charge for either merchants or customers on payments that are under 5,000 baht making this a very attractive proposition for retail businesses. Currently there is no limit on the number of transactions allowed under the scheme, so this has been met as a welcome initiative by vendors.
Ms. Siritida was also quoted as saying, "In the near future, QR code payment services will be enhanced to support more asset sources, such as credit cards, and to facilitate innovative financial services".
Indeed, Krung Thai Card has also started working within the regulatory sandbox to provide QR code Prompt Pay services for its credit card holders. It will be the first credit card company in the country to use the system.
As part of its sandbox agreement, a short experimental phase will take place for a couple of months whereby payments can be made at four locations before being more widely rolled out.
It is envisioned that QR code Prompt Pay could be used at food stalls, restaurants, for taxi and motorbike services, as well as at fresh markets, minimarts and other retail outlets.
All this will help drive Thailand towards being a more dynamic cashless society.